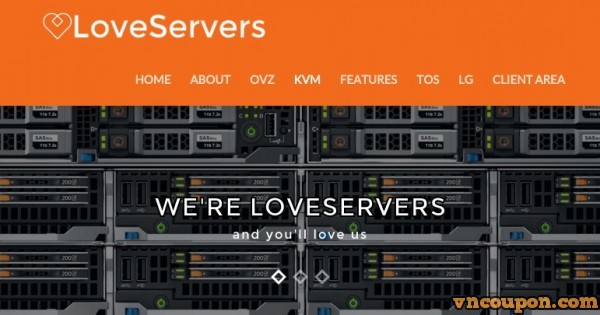 LoveServers started in 十月2015. They are a team from the UK、they have fully owned hardware. They offer 特价机 UK VPS 最低 15英镑每年 (~$21.73USD 年付) in UKFast, Manchester, UK.
Use 优惠码 LOVESTORAGE to get 优惠20% first month.
Node spec
+ Intel Dual E5620
+ 128GB RAM
+ 6 x 1TB Enterprise Samsung 850 Pro SSDs
+ Storage provided by blazing fast RAID10 local disks/SSDs.
+ 1Gbps uplink, Powered by multiple redundant transit商家、backed by a 99.99% SLA.
+ 即时开通: Get to work immediately.
OpenVZ VPS Offers
OVZ – 年付
LEB-OVZ-Special
KVM VPS Offers
KVM – 年付
KVM – 1GB 特价机 (New)
LEB-KVM-Special
Storage VPS Offers
STOR250 – KVM
网络信息
+ Datacenter: UKFast (Manchester, United Kingdom)
+ Looking glass: http://lg.loveservers.com/
+ 测试IPv4: 185.145.46.3
+ 测试IPv6: 2a06:8ec0:1:4::dead:beef
+ 下载测试: http://lg.loveservers.com/100MB.test
Payment Methods – PayPal & Stripe