VPSDime 特价机 Offer – 6GB RAM/ 30GB SSD VPS 仅 $5/mo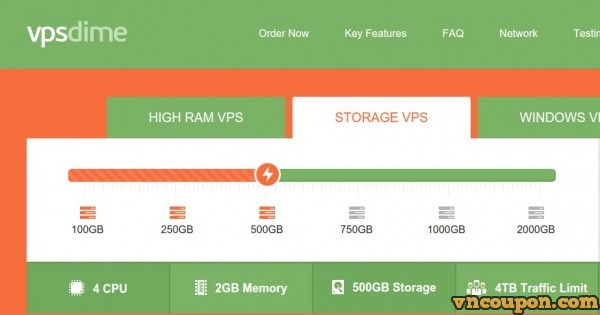 VPSDime is a leading商家 of VPS, offering cheap linux VPS for people on a budget.
The specialized high storage、high memory virtual private server solutions that VPSDime provides for people on a budget without compromising quality. They offer the cheapest self-managed VPS with the best value on the market today. You can count on us as your budget VPS商家.
High Memory VPS套餐
VD6GBCOMEBACK 
4 CPU
6GB RAM
30GB SSD

2TB

Traffic Limit

10Gbit

Connection (Dallas, Seatle), 1Gbit connect with other location
1 IPv4
Price: $60.00 USD 年付 (~ $5/mo), Normal  $7/mo
点此购买 (Promo Link) 

(售罄)

点此购买 (Normal Link)
网络信息