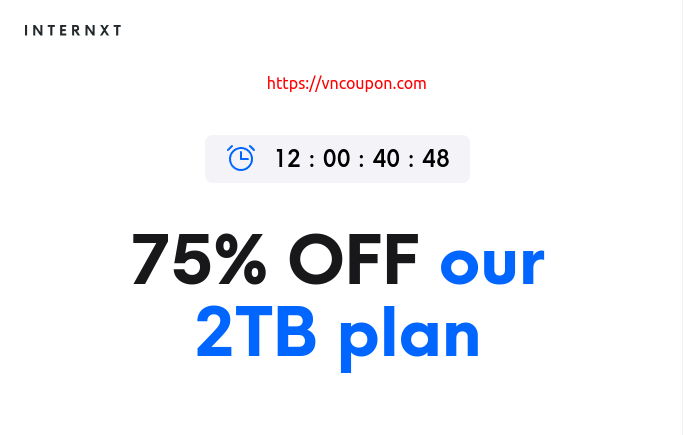 This is a quick reminder that the Internxt
From 九月4th until 九月18th, we're running a 75%折扣 on our 2TB annual subscription. The famous Internxt 2TB plan is now sold for 仅 €26.98 (billed 年付), down 最低 €107.88!
Get your following to 注册 or upgrade to one of Internxt's 3 new lifetime套餐 with a massive 75%折扣
Get a lifetime Internxt plan!
30-day money-back guarantee
100% secure payment
Anonymous account creation
=> Promo Link

All Internxt套餐 are fully featured with complete access to all of our privacy services. Security for all shapes、sizes.