Inception Hosting – UK Pure NVMe SSD – 10x faster than standard disks – 优惠50% on 年付 payments!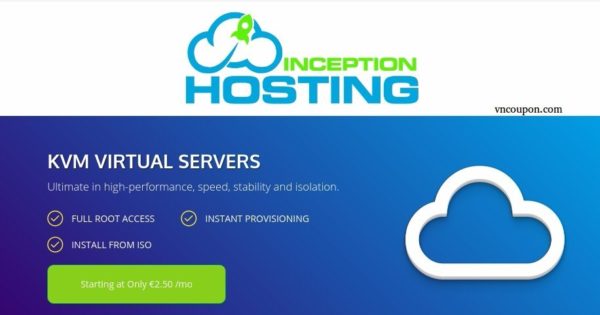 Get Discounts & Save BIG!
Use折扣 code: YK0EHQJ2M7 when ordering for a huge 优惠50% on any plan with 2GB内存or more and on any payment term, making the 2GB plan just €3.50 p每月

Use折扣 code: BQY6DH1RA9 when ordering for 优惠50% ALL plans when paying 年付, making the 512mb plan just €15.00 p每年!
UK Pure NVMe SSD Plans
UK-SSD-KVM-512
UK-SSD-KVM-1024
UK-SSD-KVM-2048
UK-SSD-KVM-3072
UK-SSD-KVM-4096
UK Gold Hosting
Use code 'WEB10' during checkout、get 优惠10% your first month