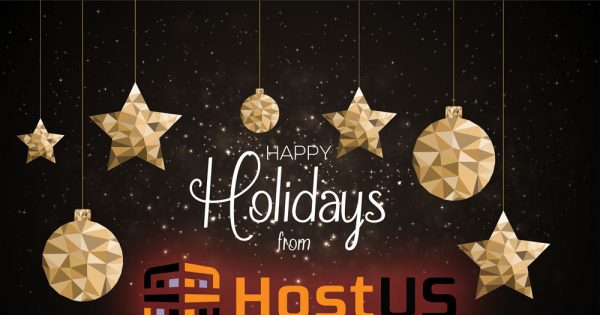 HostUS is owned、operated by HostUS Solutions LTD, registered in Scotland, United Kingdom. All套餐 are now半托管型, this means they can troubleshoot issues for you such as but not limited to "Network Issues, Load issues、I/O Issues" Tasks excluded from our semi-management is task such as setting up your applications, installing、configuring PHP etc.
特价机 US & VPS套餐
The hostnodes feature Intel Xeon CPUs, with 64GB of DDR3/4 RAM, along with RAID10 SSD, SSD Cached or HDD dependant on location. They are connected to a 1Gbps port.
+ 特价机位置: Atlanta, Dallas, 洛杉矶, Washington DC &伦敦 & Amsterdam (NEW Location in Netherlands)
VPS 特价机 1 (6GB)
6GB RAM
6GB vSWAP(高速虚拟内存)
4 vCPU Cores (Fair Share)
150GB 硬盘容量
5TB 流量
1Gbit/s port
1 IPv4 Addresses
免费IPv6 Addresses
$18/Quarter
点此购买 注:如果购买时提示Fraud(欺诈),属于误判,请发Ticket联系客服解决。
VPS 特价机 2 (768MB)
768MB RAM
768MB vSWAP(高速虚拟内存)
1 vCPU Core (Fair Share)
20GB 硬盘容量
2TB 流量
1Gbit/s port
1 x IPv4 Address
免费IPv6 Addresses
$16每年
点此购买 注:如果购买时提示Fraud(欺诈),属于误判,请发Ticket联系客服解决。
VPS 特价机 3 (2GB)
2GB RAM
2GB vSWAP(高速虚拟内存)
4 vCPU Cores (Fair Share)
75GB 硬盘容量
2TB 流量
1Gbit/s port
1 IPv4 address
免费IPv6 Addresses
$35每年 or $10/Quarter
点此购买 注:如果购买时提示Fraud(欺诈),属于误判,请发Ticket联系客服解决。
特价机 HK, Singapore &悉尼 VPS: https://yezhu.in/hostus-expand-to-hong-kong-cheap-hk-vps-from-25year/
You can also use 优惠券 TOP商家 for 优惠20% any unmanaged套餐 on their site, exclude 特价机 offer套餐.
They accept PayPal, Skrill,、Bitcoin as payment methods,  3 day money back guarantee.
免费DirectAdmin Licensing
Customers with an active VPS package hosted in London, UK location qualify for 免费internal DirectAdmin licenses with 无限 accounts (最高$29每月 value!).
In other datacenter位置, the license is可用 at a discounted $7每月 rate, representing a massive $22 saving.
DirectAdmin 提供 a wide array of features to each user、their websites:
Database Server Management (MySQL/MariaDB),
Web Server Management (Apache 2.4, Nginx 1.15, LiteSpeed Enterprise 5, OpenLiteSpeed),
PHP Management (5.x/7.x – mod_php, php-fpm, FastCGI, LSPHP),
Pre-bundled Web Applications (phpMyAdmin, Roundcube, SquirrelMail),
Mail Server Management (Dovecot & Exim),
Anti-Spam Software (SpamAssassin, PigeonHole, Easy Spam Fighter, BlockCracking & rspamd),
Anti-Virus (ClamAV),
FTP Server Management (ProFTPd & Pure-FTPd),
WAF Firewall (ModSecurity),
Usage Stats (AWstats & Webalizer)
DirectAdmin also supports your favourite plugins、integrations, including Softaculous, CloudLinux, Imunify360、KernelCare (3rd party products) to offer additional security、end-user features. Furthermore, accounts can easily be migrated from other 控制面板s such as cPanel、Plesk.
网络信息
+ Atlanta, Georgia, 美国 | Looking Glass
+ 洛杉矶, California, 美国 | Looking Glass
+ Dallas, Texas, 美国 | Looking Glass