Veesp – First 独服 in 欧洲is now on sale 仅 $120每月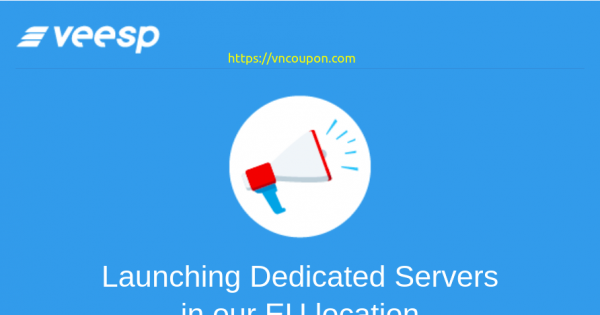 Several months ago they launched their first location in the European Union. Initially started with 仅 VPS servers, they are now adding 独服 to the list!
Their first 独服 plan in 欧洲is now on sale! Get an H4L server with automatic 10-minute deployment for $120/mo or even less if you choose a longer billing period.
Veesp 独服 Offer plan
H4L 独服
CPU: E5-2630Lv3 x2
Cores: 16c/32t 1.8/2.9Ghz
RAM: 32GB DDR4
Storage: 480GB SSD
Bandwidth: 1Gbps
They accept Payment Card (VISA/Mastercard), Webmoney/Qiwi, PayPal, Bank 流量, Bitcoin、other cryptocurrencies
网络信息
Server Location: LV
IPv4 Address: 212.6.44.33
IPv6 Address: 2a0c:16c0:500:3e8::6c53
Looking Glass: http://lv-lg.veesp.com/