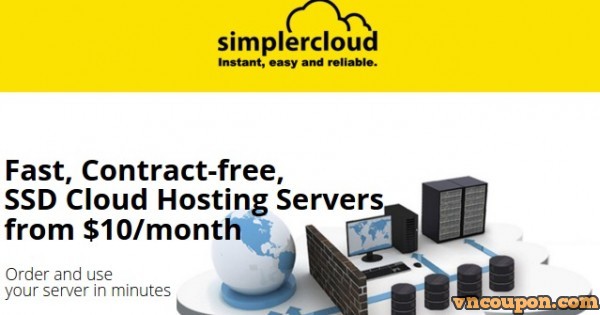 About SimplerCloud
SimplerCloud is a new cloud service商家 from Singapore with solutions built from the ground 最高provide truly real-time, scalable、easily managed cloud infrastructure for start-ups, developers、business throughout Asia.
They are the brainchild of 虚拟主机 veterans with 15 years each of professional technical experience in the hosting industry.
KVM VPS Offers
1 GB RAM
2 GB Swap
1x vCPU
20GB SSD space
1TB 流量
1Gbps uplink
1x IPv4
$10每月 $5每月 with 优惠券: LET50 
Offer valid: 2 FEB 2016
All vps套餐: http://www.simplercloud.com/prices/
Their Network
Each of SimplerCloud's 数据中心s are Tier-3 facilities with 2N redundant power systems, back-up generators、monitored round with CCTV.
+ 测试IPv4: 103.25.202.105
+ 下载测试: http://103.25.202.105/100mb.dat