iwStack – KVM Cloud instances 最低 € 0.0035/时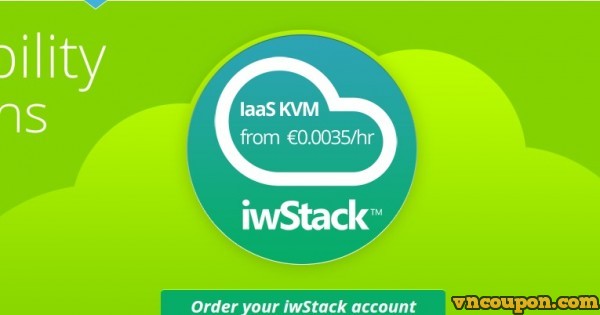 iwStack is a flexible、powerful cloud platform ideal to test、deploy
simple or complex virtual infrastructure.
iwStack is the cloud Infrastructure as a Service (IaaS) platform of Prometeus.
The service is based upon Apache CloudStack、use the KVM virtualization technology providing HA service with clusters of 5 to 7 nodes connected to a fiber channel enterprise SAN.
 Cloud VPS Features
Incoming traffic is FREE!
Each running instance includes 1 TB outgoing 流量
Traffic is accounted、reset at 1st of each month.
Additional outgoing traffic for the previous month is billed @ € 0.002 x GB 流量red.
Stopped computing instances are FREE, 仅 the storage、the reserved IPs are charged.
Order iwStack Account (€30.00 一次性)
iwStack pay as you go account – This service allow you to access the iwStack IaaS cloud services. DON'T USE THIS FOR ADDITIONAL CREDITS.
The 一次性 fee will be converted to iwCredits (1 iwCredit = 1 Euro) when the account is approved.
Usage is computed daily、iwCredit balance is consumed, additional iwCredits can be bought as addon from the service page.
网络信息
http://mirrors.prometeus.net/test/test10.bin
http://mirrors.prometeus.net/test/test100.bin
http://iperweb.net/test/test10.bin
http://iperweb.net/test/test100.bin
测试IPv4: 194.14.179.254 or 195.88.4.7
测试IPv6: 2a00:dcc0:eda:89::254:1