Impact VPS launch New Storage Servers in Seattle 最低 $24每年 – 50%折扣 & Double 硬盘容量 if pay 年付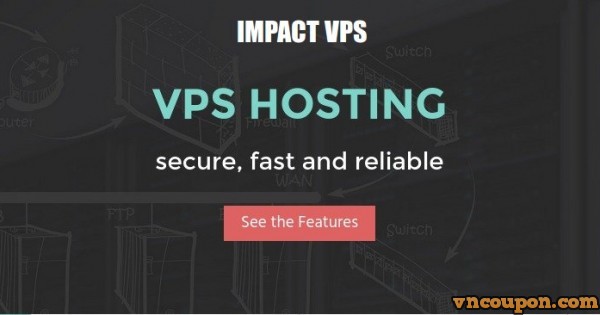 Impact VPS is the product of Subnet Labs LLC, they launch a new KVM High Storage server product line in Seattle location. Storage VPS Pricing normally will start at $12 per month, but today they offer ~50%折扣 for all of storage套餐. That brings the Storage 250 plan to just $7 per month.
LAUNCH 优惠信息
+ 优惠券 – 41.优惠67% base price
+ Double Your disk if you pay 年付 (on套餐 that are not annual only), Must ticket to claim.
High Storage套餐:
Storage250
2 Cores
1GB RAM
250GB Disk – 500GB Disk with ticket
1000GB 流量
1 IPv4
Seattle
KVM
$12每月 – $7每月 with 优惠券
+ More套餐: 点击这里
They accept PayPal, Credit Card (Not through paypal)、Bitcoin.
特价机 年付 Storage150 
The折扣 can't apply for the 特价机 年付 plan
1 Cores
512MB RAM
150GB Disk
600GB 流量
1 IPv4
Seattle
KVM
$24 每年
And to celebrate the return of the warm beautiful weather of 夏季 they are offering 优惠50% for any 新客户 of their VDR套餐, from VDR4 => 点击这里
网络信息
Incero Seattle
+ Location: Incero Seattle
+ 测试IPv4: 107.155.106.130
+ 测试IPv6: 2604:880:a:2::1
Incero Dallas
+ Location: Incero Dallas
+ 测试IPv4: 162.212.59.218
+ 测试IPv6: 2620:1e8:2::1
Incero NYC
+ Location: Incero NYC
+ 测试IPv4: 172.110.20.1