Impact VPS offer new VDR Plan – 1GB内存$24 年付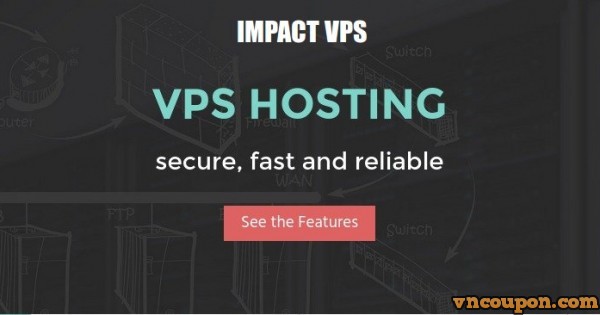 Impact VPS is the product of Subnet Labs LLC, a rapidly expanding、高性能 虚拟主机 company based in Mechanicsburg, PA.
What is a VDR? VDR stands for Virtual Dedicated Resources. Unlike a standard VPS package, you can split the resources you pay for into as many servers of any size you want.
优惠券
To celebrate our recent launch they are offering 优惠41% all our VDR套餐 in Seattle using the 优惠码:
New 优惠券 (Updated 19 May, 2016)
优惠50% 永久 (Exclude VDR1)
VDR套餐:
VDR1
VDR4
VDR8
VDR12
VDR16
VDR20
网络信息
Location: Incero Seattle
测试IPv4: 107.155.106.130
测试IPv6: 2604:0880:000a:0002:0000:0000:0000:0001