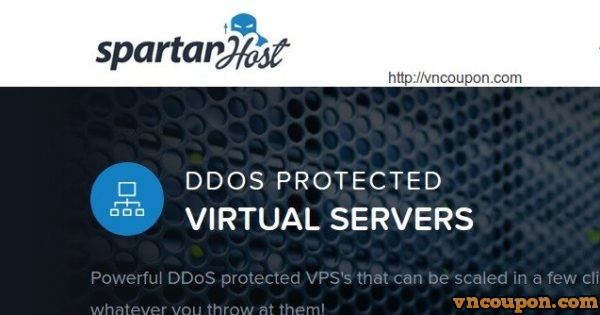 Spartan Host is a 独服, VPS、colocation商家 with the majority of its hosting operations based in Seattle, Washington、Dallas, Texas. We began hosting Minecraft Servers but have grown exponentially since building up a reputation of being reliable、dedicated to making the customer's experience the best it can be.
Spartan Host 黑色星期五 优惠券
Discounts valid until end of Monday 27th 十一月2017 GMT
特价机 独服 Offers
黑色星期五 X3470 offer is now可用!
X3470
24gb RAM
256gb SSD
1TB HDD
20TB 流量 @1Gb/s
10Gb/s DDoS防护
优惠20%, now 仅 $40 per month!
优惠券:

bf20-2017
Advantages
Top class facilities
Virtualizor 控制面板 (VPS)
Raid Samsung NVMe SSD | RAID 10 Samsung SSD | Raid 10 Western Digital HDD
KVM Virtualisation (VPS)
/64 IPv6 included (VPS)
Custom ISOs on request (VPS)
即时开通 (VPS, 虚拟主机)
Network Test Information
Location: Seattle, Washington
+ Looking Glass: http://lg.sea.spartanhost.net
+ Data Centre information: https://spartanhost.org/dc-seattle
Peering: Telus、many others via the Seattle Internet Exchange
Location: Dallas, Texas
+ Looking Glass: http://lg.dal.spartanhost.net
+ Data Centre information: https://spartanhost.org/dc-dallas
DDoS防护
+ Seattle: 20Gb/s TCP – burst 最高40Gb/s – provided by CNServers
+ Dallas: 10Gb/s TCP + UDP (upgradeable to 30, 100、250Gb/s on 独服) – provided by Psychz