[Against COVID-19] TheStack – 4GB KVM VPS Offer 仅 $7每月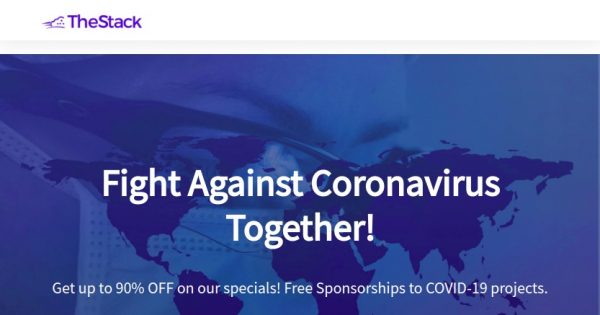 TheStack offer 4GB exclusive KVM deal at $7/mo | 3位置可用
Founded 2015年, TheStack is proud to launch as a fully dedicated、personalized Internet Service商家 targeting customers' requirements、responsibilities to ensure the utmost in network performance, customer happiness,、server reliability!
Their Offer
Against COVID-19 4GB KVM Offer
4 vCPU
4096 RAM
60GB RAID10 硬盘容量
2TB @ 1Gbit/s Uplink
1x IPv4 (Additional on request anytime!)
KVM/SolusVM
$7每月
No 优惠券 Required
Custom ISO can be attached on request,Windows is possible if you bring your own license.
Screenshot of the interface
Payment Information
Credit Cards (Stripe)
Alipay
WeChat Pay
UnionPay
Bitcoin
DOKU
Webmoney
PayTM
IndiaUPI
PaymentWall
Wire/Bank/ACH 流量
网络信息
洛杉矶, CA
测试IPv4: 141.98.218.241
圣何塞, CA
测试IPv4: 102.38.254.1
Dallas, TX
测试IPv4: 161.129.152.2
芝加哥, IL
测试IPv4: 198.144.186.129
纽约 City
测试IPv4: 91.132.1.1
Amsterdam, NL
测试IPv4: 185.126.34.1
Frankfurt, DE
测试IPv4: 185.194.238.1