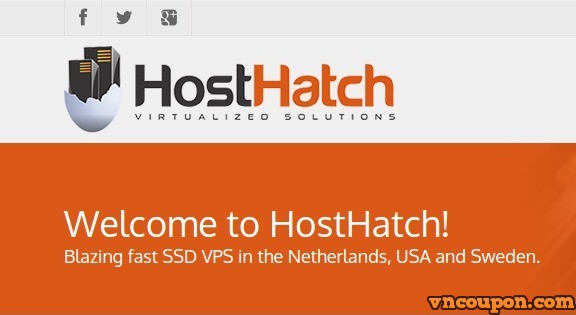 HostHatch recently introduced Singapore、then made several improvements to the network by listening to customer feedback. They also made similar improvements to our 香港 network.
Currently they offers:
特价机 NVMe VPS 提供 最低 $20每年 in 香港 / Singapore
特价机 Storage VPS 提供 最低 $20每年 in 洛杉矶
Note: Create an account to show plan details.
These are可用 仅 限新客户
Old servers cannot be switched to these套餐.
Setup time is 3 working days
特价机 NVMe VPS Offers
优惠信息al Package NVMe 1G
1 CPU core (12.5% dedicated, burstable 最高100%)
1 GB RAM
10 GB NVMe SSD
500 GB 流量
$20 每年
Pay for two years – get doubled RAM, storage,、流量
优惠信息al Package NVMe 4G
2核CPU (50% dedicated, burstable 最高200%)
4 GB RAM
20 GB NVMe SSD
1 TB 流量
$35 每年
Pay for two years – get doubled RAM, storage,、流量
优惠信息al Package NVMe 8G
3核CPU (100% dedicated, burstable 最高300%)
8 GB RAM
40 GB NVMe SSD
2 TB 流量
$65 每年
Pay for two years – get doubled RAM, storage,、流量
特价机 Storage VPS Offers
KVM-Storage #0.5
1x 2.4+ GHz
512 MB RAM
500 GB disk
2 TB 流量
$20 每年
Pay for two years – get doubled内存and 流量
优惠信息al KVM Storage 2 TB – LAX
1x 2.4+ GHz
1 GB RAM
2 TB disk
8 TB 流量
$55 每年
Pay for two years – get doubled内存and 流量