OVH 独服 十一月 2018 优惠券 & 优惠码 – 优惠50% Servers hosted in US Datacenter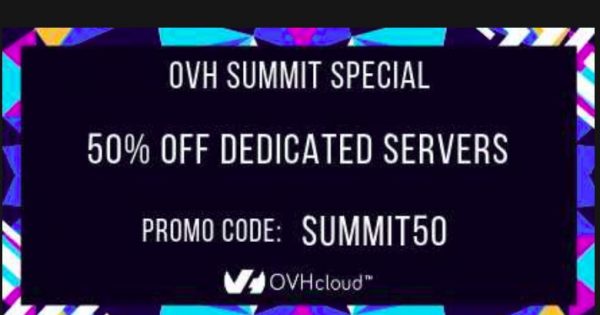 OVH 优惠券 & 优惠码
☆ Take advantage of our 特价机 offer on 独服 hosted in US datacenters
Use 优惠码: SUMMIT50
优惠信息applies to the first 12 months、then the price will be billed at the regular list price.
=> 点此购买
☆ 节省 25% for 12 months on all Dedicated Bare Metal Servers
Use 优惠码: OVHCLOUD25
Don't miss this 特价机 offer with a 30-day money back guarantee!
=> 点此购买
☆ 优惠50% Game Servers for 3 months
Use 优惠码: GAME50
=> Promo Link
☆ OVH Storage 独服(in France) first month free
Use 优惠码: STOR-TRIAL-WW
This is可用 for FR accounts.
=> Promo Link
OVH 特价机 Offers
☆ Limited offer! vRack 1 Gbps、NVMe SSD disk at the same price as the SATA
独服: EG-16
CPU:
  Intel  Xeon E3-1230v6 – 4c/8t – 3.5GHz /3.9GHz
RAM:
  16GB DDR4 ECC 2400MHz
Services included with your server
500 GB of storage space
Service可用 in the data centre containing the server, or otherwise in the nearest data centre (location is specified when the service is activated)
控制面板
API
Root access to the server
Access via the KVM/IP graphic console
Anti-DDoS Pro included
=> Promo Link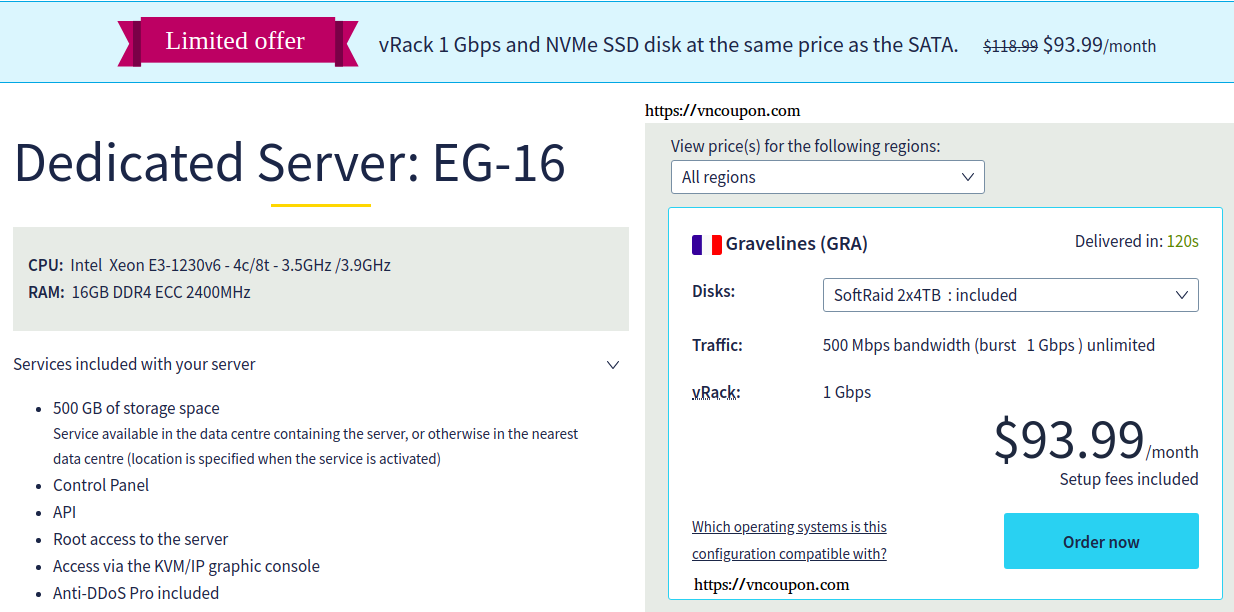 ☆ Starting now, you can enjoy a  $18 annual rebate for a 12-month commitment on VPS offers!
Enjoy 2x more storage on the #VPS SSD series …for the same price!
VPS SSD1 : 10 Go SSD 20 Go SSD
VPS SSD2 : 20 Go SSD 40 Go SSD
VPS SSD3 : 40 Go SSD 80 Go SSD
=> Promo Link
☆ VPS price drop: Now $2.5 USD 每月 (was $5),永久 offer、commitment free!
100% SSD Virtual Private Server hosted in悉尼 or Singapore.
LIMITED STOCK可用: Secure yours before they sell out.
. => Promo Link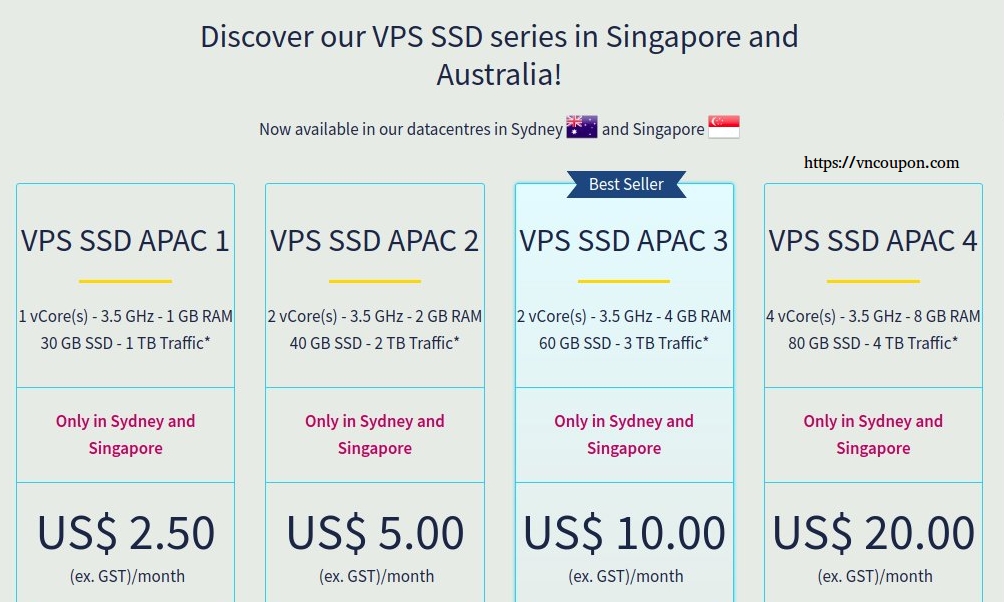 Datacenter悉尼 – Australia, NSW (Equinix SY2 (multiple room))
测试IPv4 : 139.99.130.17
测试IPv6 : 2402:1f00:8100:211::1
No LG for now in SYD.
Datacenter Singapore – Singapore (Telstra (PacNet))
测试IPv4 : 139.99.8.97
测试IPv6 : 2402:1f00:8000:261::1
No LG for now in SGP.
About OVH
OVH is a global Cloud商家, offering innovative products、services with a focus on private, public、hybrid cloud,、bare metal (独服).
Founded in 1999, the OVH group manages、maintains 27 datacentres across 4 continents, deploys its own global fibre optic network,、has a full control over the supply chain (from server manufacturing、in-house maintenance of its infrastructure, right down to customer support). OVH 提供 businesses a benchmark for value、performance in the sector.