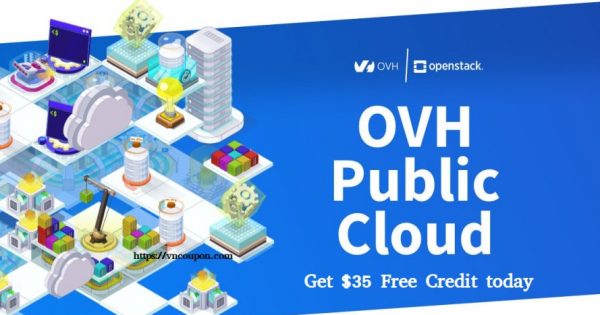 OVH Public Cloud 提供 you an extensive range of cloud solutions, billed on a pay-as-you-go basis, and set up in a simple way that supports your projects. Take advantage of the flexibility of on-demand resources to scale up from small projects to large-scale deployments.
Deploy a fast, flexible、transparent cloud infrastructure with our Public Cloud offer today! Get 免费赠送$35 with the code: K8S-WE
Public Cloud Products
Compute: Guaranteed Resources, GPUInstance, IOPS Instance, Sandbox (Low cost)
Storage: Block Storage, Object Storage, Cloud Archive, Volume Snapshot, Backup Instances
Containers、Orchestration: Managed Kubernetes Service, OpenStack Orchestration, Workflow Management, …
 …

Public Cloud Features
Pay-as-you-go
Simple、transparent billing
Standardised APIs
Public Cloud Pricing
Public Cloud is a very affordable, high-performance platform. The range of services、the flexibility of resource sizing allow you to manage your usage in the best way possible, depending on your needs. We pay particular attention to cost predictability. We don't charge for services beyond your control (instance traffic from outside the Asia-Pacific region, storage processes, API calls, etc.).
Check the price list => https://www.ovh.com/world/public-cloud/prices/
Public Cloud位置
They have 9位置 worldwide.
Australia (Sydney)
Canada (Beauharnois)
France (Gravelines)
France (Strasbourg)
德国(Frankfurt)
Poland (Varsovie)
Singapore (Singapore)
United Kingdom (London)
United States (Vint Hill & Hillsboro)