SupremeVPS – Cloud SSD VPS Resource Pools 最低 $19每年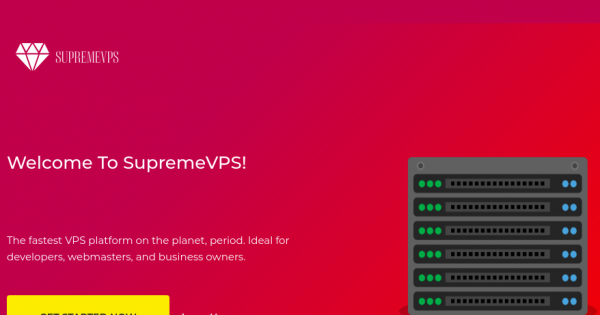 SupremeVPS 提供 some exclusive deals on SSD VPS resource pools. The resource pools allow you to deploy in 洛杉矶, 芝加哥、NY!
About SupremeVPS
SupremeVPS was founded out of necessity. As developers、entrepreneurs ourselves, we saw a real need for a 高性能 VPS商家 without the fuss. Our pricing is simple, flat-rate,、easy to understand. No calculator needed,、there are absolutely zero hidden fees. SupremeVPS was born to be simple & easy to use – our intuitive platform allows you to deploy in under 60 seconds.
Cloud VPS Pool Plans
2x SSD Cloud VPS Pool
4x SSD Cloud VPS Pool
8x SSD Cloud VPS Pool
16x SSD Cloud VPS Pool
They accept PayPal, Credit Cards, Bitcoin, Litecoin、Ethereum
网络信息
洛杉矶, California (530 W. 6th St. Datacenter Facility)
测试IPv4: 107.175.180.6
下载测试: http://107.175.180.6/1000MB.test
芝加哥, Illinois (2200 Busse Rd., Elk Grove Village Facility)
测试IPv4: 172.245.240.34
下载测试: http://172.245.240.34/1000MB.test
Buffalo, 纽约 (325 Delaware Ave. Buffalo, NY Facility)
测试IPv4: 192.3.180.103
下载测试: http://192.3.180.103/1000MB.test