Reprise Hosting – Cheap 独服 特价机 最低 $20每月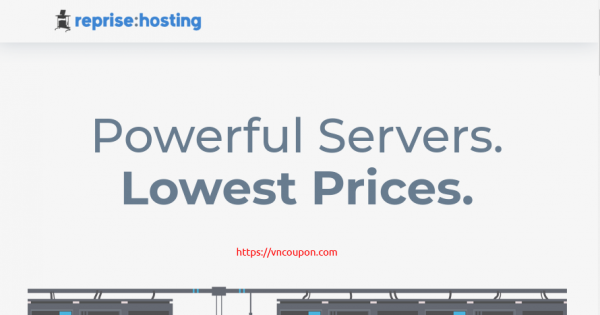 Reprise Hosting (AS62838) is 商家 of best value hosting services. They specialize in low-cost solutions for real-world hosting needs. They are pleased to announce new cheap 独服 特价机.
Reprise Hosting 优惠码
Use the 优惠码 IWANTUNMETERED to receive the 50mbps unmetered 流量 add-on 【免费】.
Use the 优惠码 DED10 or ZZDED10 (read below to use the correct code) to receive a 10% permanent折扣. Code expires 6/25/2020.
Type "LET DOUBLE22" into the "How Did You Hear About Us?" box during checkout、we will DOUBLE the RAM installed in your server 【免费】. New customers only. Valid for orders placed on or before 6/25/2020 11:59PM PDT.
Become a Reprise Reseller. Maintain three or more active 独服 on your account、receive a unique 优惠码 to receive a 20% 永久折扣 on all future orders.
Cheap 独服 特价机
RepriseADED 特价机
RepriseLDED 特价机
RepriseZDED 特价机
RepriseGDED 特价机
RepriseGGDED 特价机
Optional Add-Ons
» Extra IPs: +$1.50 per IP per month
» Extra RAM: +$3.50 per 4GB per month
» Extra 1TB HDD: +$5.95 per month
» Extra 120GB SSD: +$5.95 per month
网络信息
测试IP? 162.253.153.4