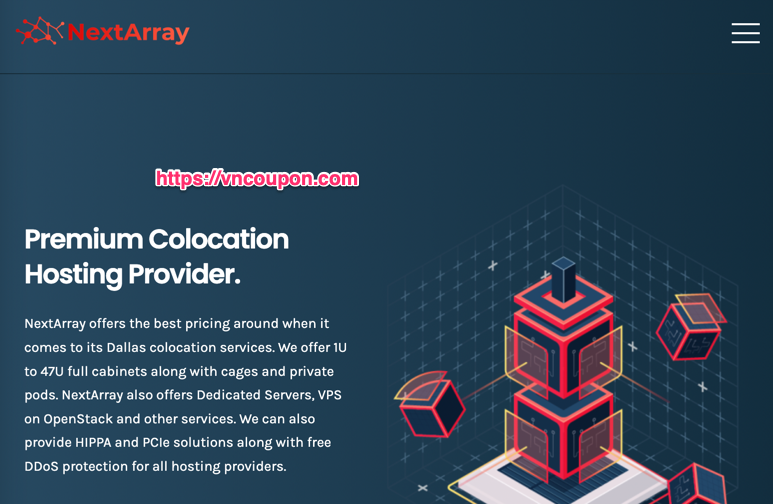 Get a 1GB/1vcpu/10GB SSD VM with 1TB of storage for 仅 $9.99每年!
NextArray is registered in the 美国.  They accept credit/debit cards, PayPal,、some crypto.
夏季特价机 VPS
网络信息
Dallas, Texas (Infomart)
测试IPv4: 108.165.178.174
下载测试: http://lg-dal.nextarray.com/100MB.test
Looking glass: http://lg-dal.nextarray.com/
NextArray 提供 the best pricing around when it comes to its 达拉斯 colocation services. They offer 1U to 47U full cabinets along with cages、private pods. NextArray also 提供 独服, VPS on OpenStack、other services. They can also provide HIPPA、PCIe solutions along with 免费DDoS防护 for all hosting商家.