A new year, new start、way to go.Wish you successful、glorious – 野猪优惠码 Team
New Year VPS Offers
SimplerCloud (

New

)
+ 优惠50% the first month of the plan. 优惠券: HOLIDAY50
==> View套餐: http://www.simplercloud.com/prices/
优惠券 expires 15 一月2016
+ 优惠50% 永久 for 1GB Plan: 点击这里
+ Add $250 – Get $30 Bonus Credit. Valid till: 28 Jan 2016
UltraVPS.com
They offer 40% 一次性折扣 Annual套餐. Their Node spec with Intel Xeon E5-1650v3 CPU, DDR4-2133 ECC, NVMe PCI SSD Storage, 1Gbps Uplink.
优惠券: FirstYear40 (首年 Only)
==> View套餐: https://www.ultravps.com/ssd-vps.php
HostMantis (

New

)
They offer 优惠70% 永久折扣 on 年付套餐. They provide Linux & Windows VPS with KVM Virtualization.
优惠券: TW70OFF
==> Order Linux VPS or Windows VPS

Inception Hosting
There is also 优惠50% for 3 months any standard Xen or OpenVZ product (excludes lowendspirit) with 优惠券 201650off while it will work with any package a good example is the UK or NL OpenVZ 1GB套餐 which will 仅 cost €1.00 p每月 while the offer lasts.

VP Easy
Take an additional 优惠25% our already low pricing below for your 首年 of VPS by using 优惠券 Holiday2015 at checkout. 优惠券 expires 一月3, 2016!
KVM Plan start only $13.50 for your 首年 for 1GB RAM, KVM virtualization, RAID-10 pure SSD storage… 
=> 点此购买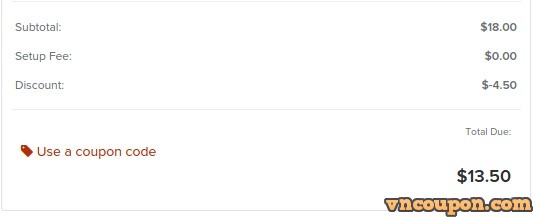 HostUS – New Year's Resolution
HostUS can help make your resolutions a success with their New Year promos. They now offer services in seven位置!
US, UK VPS
+ Speical 1 (6GB内存~ $18/Quarterly): 点此购买 注:如果购买时提示Fraud(欺诈),属于误判,请发Ticket联系客服解决。
+ 特价机 2 (768MB内存~ $12每年): 点此购买 注:如果购买时提示Fraud(欺诈),属于误判,请发Ticket联系客服解决。
+ Speical 3 (2GB内存~ $10/Quarterly): 点此购买 注:如果购买时提示Fraud(欺诈),属于误判,请发Ticket联系客服解决。
UK location:  +$5 USD
香港 & Sydney VPS
+ AP 特价机 (256MB ~ $25每年): 点此购买 注:如果购买时提示Fraud(欺诈),属于误判,请发Ticket联系客服解决。
+ AP 特价机 (1GB ~ $6每月): 点此购买 注:如果购买时提示Fraud(欺诈),属于误判,请发Ticket联系客服解决。
New Year 2016 虚拟主机 Offers
HawkHost
+ 优惠券 for 优惠30% (recurring)! 优惠券: HHI-RWKXH57IG9
Fatcow
+ Get a 域名、fully loaded hosting for your next idea at just $1每月!
Use 优惠券: MYNEWIDEA
+ 虚拟主机 Offer $9每年, 免费域名! ==> View plan
Updating…