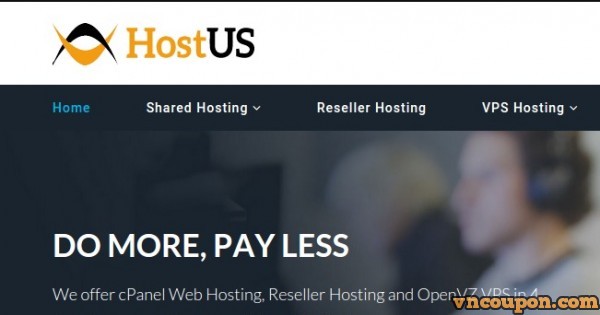 HostUS redesign their website,、expand to a new location in 香港. Their HK VPS have good connection to all countries of Asia
They offer 4 特价机 OpenVZ VPS in 香港 with SSD Storage, OpenVZ、cheapest of price in 香港 Location.
Note: HostUS now offer 15% OF 高性能 SSD KVM VPS in 香港!
香港 特价机 VPS
+ 1x IPv4 address
+ 4x IPv6 addresses
+ Location: 香港,中国
+ OpenVZ / Breeze 控制面板
HK 特价机 – 256MB
OpenVZ Virtual Private Servers (特价机) – HK AP 特价机  – 512MB
OpenVZ Virtual Private Servers (特价机) – HK AP 特价机 – 768MB
+ 特价机 VPS in US (最低 $16 USD每年): 点击这里
高性能

KVM

VPS in Singapore (

NEW

)
Order yours today with a 15%折扣 code: VPS15OFF
Included With Every Plan
Breeze 控制面板

24/7 Support

Premium Server Hardware

SSD / NVMe Storage

免费best-effort DDoS防护 (selected位置 only)

99.9% 正常运行时间保证

Custom rDNS / PTR
KVM-0.5 – $4.35 PER MONTH
KVM-1 – $6.95 PER MONTH
2 Cores
40 GB SSD
1 GB RAM
1 TB Bandwidth
1 IPv4 / 1 IPv6
点此购买 注:如果购买时提示Fraud(欺诈),属于误判,请发Ticket联系客服解决。
网络信息