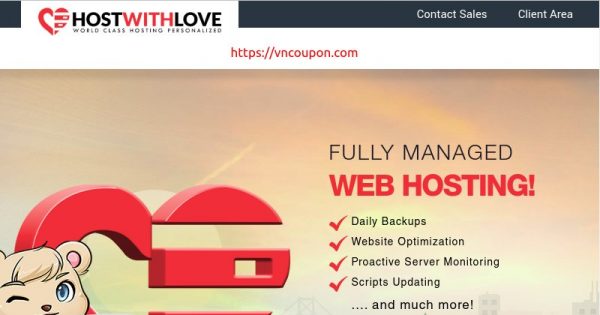 HostWithLove, a well-established hosting company which has been in operations since 2012. They own、operate own servers、our staffs are all in-house trained. They pride ourselves on the quality of service delivered, whether it is hardware or heartware. If you are looking for a reliable、caring hosting商家 who is here to stay, look no further.
Use the following 优惠信息al codes during checkout:
优惠码: WHT25OFF
All orders will enjoy a 25% 永久折扣.
注册 on either Annual or Biennial billing terms to receive an additional 15%、25% 永久折扣 respectively!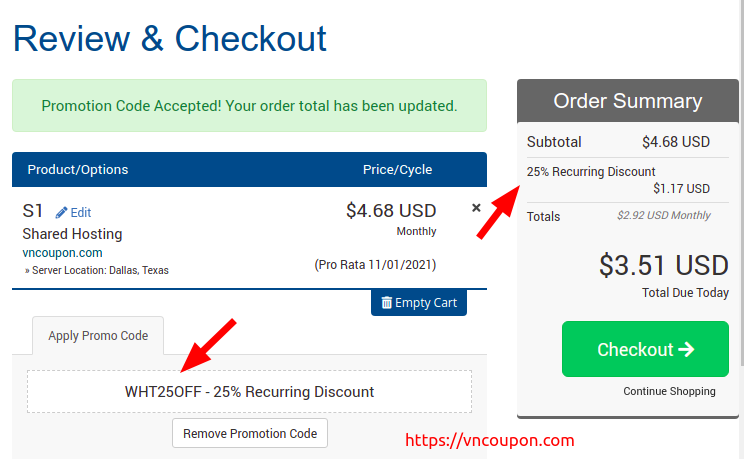 Hardware、Network Features
Anti-DDoS防护
N+1 Network Connectivity
Tier-1 Network Carriers
Datacenter-Grade Equipment (Xeon Processors, ECC Memory, Datacenter Drives)
Pure SSD / NVME Drives
Software Features
CloudFlare CDN、RailGun
CloudLinux 7.8
cPanel、WHM 控制面板
Imunify360
JetBackup (Remote Backups – 30 Restore Points)
KernelCare
LetsEncrypt cPanel Plugin (免费SSL Certificates)
LiteSpeed Web Server (LSCache Enabled)
MariaDB Database
Multiple PHP Versions (5.2, 5.3, 5.4, 5.5, 5.6, 7.0, 7.1, 7.2, 7.3, 7.4)
Softaculous Premium Script Installer
SpamExperts Outbound Filtering
虚拟主机 Packages
S1
硬盘容量: 5 GB
Bandwidth: 50 GB
Add-on 域名: 1
CPU Access: 1 Full Core
Memory (RAM): 1024 MB
Disk I/O: 10 MB/s
Concurrent Connections: 20
Inodes: 250K
$2.93每月 OR $29.87每年 OR $52.74/two years
S2
硬盘容量: 10 GB
Bandwidth: 100 GB
Add-on 域名:无限
CPU Access: 1 Full Core
Memory (RAM): 1024 MB
Disk I/O: 10 MB/s
Concurrent Connections: 20
Inodes: 250K
$5.18每月 OR $52.84每年 OR $93.24/two years
S3
硬盘容量: 30 GB
Bandwidth: 300 GB
Add-on 域名:无限
CPU Access: 1 Full Core
Memory (RAM): 2048 MB
Disk I/O: 10 MB/s
Concurrent Connections: 20
Inodes: 250K
$9.68每月 OR $98.74每年 OR $174.24/two years
S4
硬盘容量: 50 GB
Bandwidth: 500 GB
Add-on 域名:无限
CPU Access: 1 Full Core
Memory (RAM): 2048 MB
Disk I/O: 10 MB/s
Concurrent Connections: 20
Inodes: 250K
$14.18每月 OR $144.64每年 OR $255.24/two years
网络信息
Dallas, Texas
洛杉矶, California
Miami, Florida
Quebec, Canada
Amsterdam, Netherlands
London, United Kingdom
Singapore, SE Asia
Sydney, Australia