ExtraVM – 特价机 16GB内存KVM VPS 仅 $16每月 in France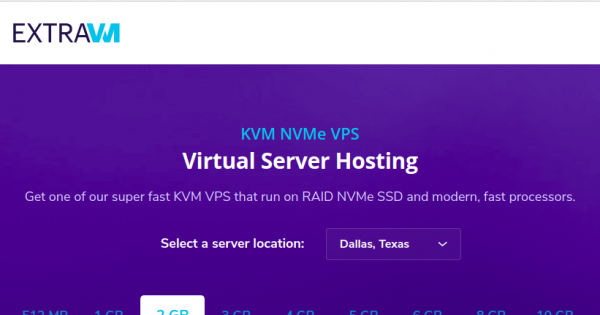 ExtraVM have limited availability "VDS" or "hybrid"套餐 (whatever you want to call it), KVM VPS可用 in the US、now They have some spots可用 in France. You can utilize all resources to your hearts content. Reliability、uptime does not lack due to the price, all services They offer have high expectations. If you need a large VPS for something like a popular web server, high activity game server, or whatever else please consider trying it out, or any other services at ExtraVM.
All servers have a 3 day refund period no questions asked.
Intel VDS 特价机 (France)
16GB DDR4 ECC RAM
2核CPU (E5-1660v3)
100GB NVMe SSD
50TB @ 500Mbps
1 IPv4, 1 IPv6
Complete DDoS防护
IP & Firewall Management
Roubaix, France
Important Plan Notes
$16每月
网络信息
OVH – Gravelines, France
+ 测试IPv4: 178.33.9.17
+ 测试IPv6: 2001:41d0:303:4845::d696:e1a8
+ 下载测试: https://gra.lg.extravm.com/100MB.test
+ Looking glass: https://gra.lg.extravm.com