优惠50% ExtraVM cPanel NVMe Hosting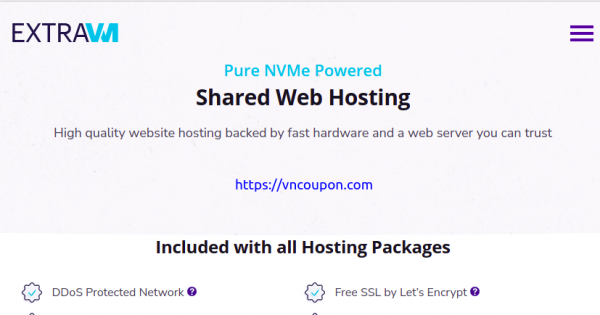 ExtraVM offer 优惠50% cPanel Hosting! About ExtraVM
Use 优惠码 "0S55PW9ODB" to get 优惠50% 永久,可用 for two weeks from this post or until stock runs out.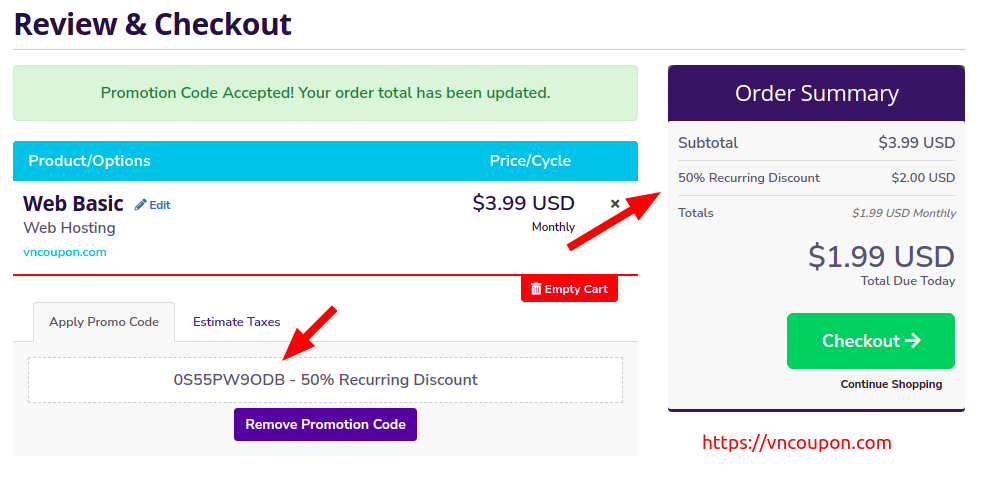 虚拟主机 features
DDoS防护 Network
Unmetered 流量 @ 1Gbps
Pure NVMe SSD Storage
免费SSL by Let's Encrypt
1-Click App Installs by Softaculous
Semi-weekly backups powered by JetBackup
Hosted in Beauharnois, Quebec, Canada on the OVH network. According to our Nixstats commercial monitoring cPanel server has uptime of 99.998% for the year 2020、2021 thus far. Accounts come with LVE limits of 3GB RAM, 200 processes, 80MB/s NVMe IO limit, 15000 IOPS limit, 无限 inode usage, 150% CPU (1.5核CPU), NodeJS Application. 3 day refund period applies.
虚拟主机套餐
Web Basic
10GB NVMe Storage
无限 流量
10 Hosted 域名
无限 MySQL Databases
无限 Mail Accounts
$1.99/m or $19.99/y (after折扣)
Web Premier
20GB NVMe Storage
无限 流量
25 Hosted 域名
无限 MySQL Databases
无限 Mail Accounts
$3.49/m or $34.99/y (after折扣)
Web Ultimate
30GB NVMe Storage
无限 流量
50 Hosted 域名
无限 MySQL Databases
无限 Mail Accounts
$4.99/m or $49.99/y (after折扣)