Codero Cloud VPS 最低 $5每月 – 免费3 months – Hourly Price – 10 Gigabyte Uplinks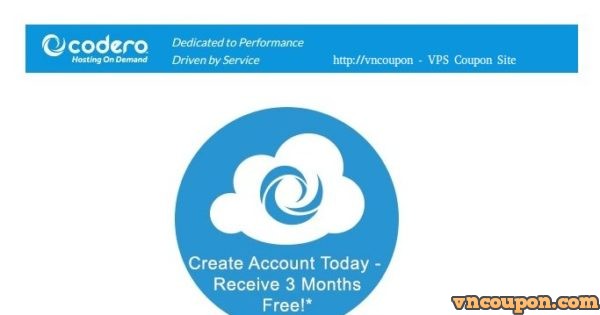 The Codero Cloud 提供 ultimate 云服务器 flexibility、scalability to power your applications、your business starting at $5每月.
Codero Cloud Features
Growing Rapidly? Scale Instantly
Choose Your OS: Windows OR Linux
SSD-Powered for Industry-Leading Speed
Take Control: 控制面板 or RESTful API Driven
Top Performing Network: Tier 1流量
10 Gigabyte 免费Uplinks
免费configurable firewall防护
Hybrid Enabled for maximum flexibility
Exceptional Service Included 24/7/365
优惠信息
Get 3 Months FREE! Get Started Today! 点此注册
Codero Cloud Pricing
+ Linux 最低 $5每月
+ Windows 最低 $26每月
+ Windows + SQL Server 最低 $348每月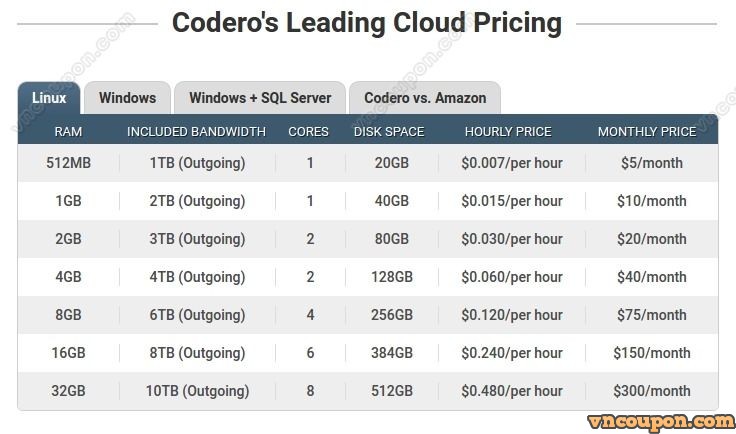 网络信息
Their hosting is offered from their Dallas/Fort Worth, TX, Phoenix, AZ,、Ashburn, VA 数据中心s.