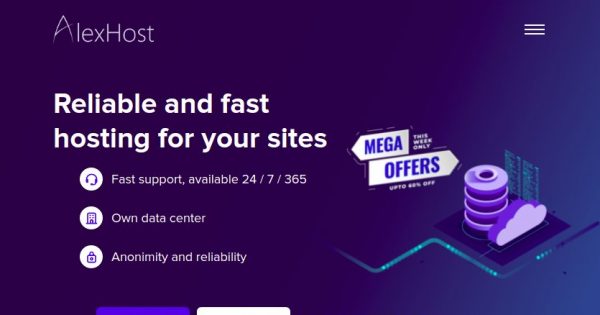 AlexHost offer Offshore KVM VPS with 优惠75% only €0.99每月 in the Republic of Moldova (Chisinau)
About AlexHost
The AlexHost company is a hosting商家 that provides quality services at affordable prices in Moldova. Below is the history of the creation of our company from the very beginning.

The company began its work 2008年, rapidly developing. 2013年, the company got its own 数据中心, which meets all the parameters of hosting companies.
Offshore VPS Promos
VPS 1
1.5 GB RAM
1 core
10 GB SSD
IPv4
4 euro month or 11.88 euro / year
VPS 2
4 GB RAM
2 cores
40 GB SSD
IPv4
10 euro month or 60 euro / year
VPS 3
8 GB RAM
4 cores
80 GB SSD
IPv4
16 euro month or 144 euro / year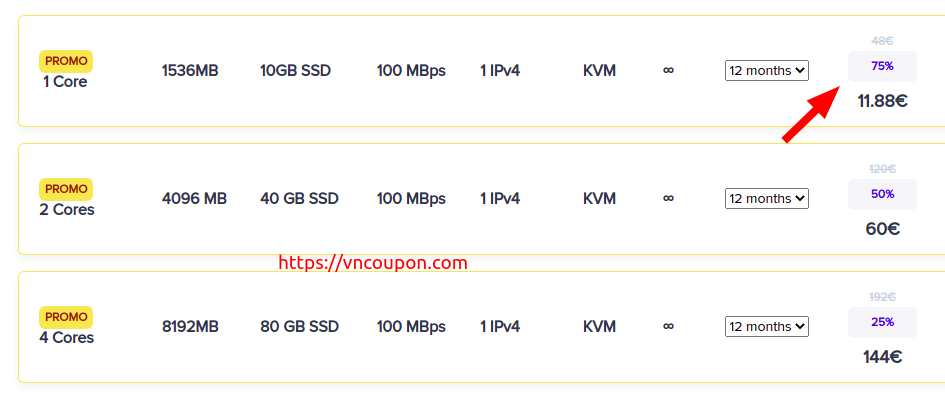 AlexHost company guarantees you a refund of the deposited funds, within the first 30 days after payment, in case you are not satisfied with the quality of services. The money back guarantee applies 仅 to hosting services, virtual servers (VPS)
网络信息
It is located in the Republic of Moldova (Chisinau) in a bomb shelter of a former military plant (at a depth of 5 meters underground), therefore we guarantee absolute security of confidential data.