[黑色星期五 2016] LiteServer – Lifetime 优惠40% on all VPSes!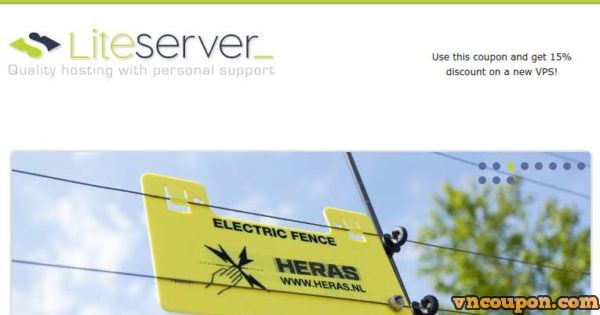 黑色星期五 TO 网络星期一节日 特价机!
All orders placed between now、Monday 28 十一月(23:59h CET) can use the following 优惠券 that gives 40% 永久折扣!.
Use 优惠券: BLACKFRIDAY40OFF
All 点此购买s in this offer already contain this 优惠40% 优惠券.
This is a lifetime 优惠券,、also remains valid on future upgrades!
After Black Monday a 优惠15% 优惠券 will remain valid until the end of this year.
Use 优惠券: VPS15OFF
They offer 3 type of VPS套餐:
SSD VPS Series:
These are our standard KVM/OpenVZ套餐 with 100% SSD storage. The amount of memory, storage、流量 are all "balanced".
Traffic VPS Series:
These KVM/OpenVZ VPS series are mainly designed for clients who use their VPS for high 流量 purposes. For example, shoutcast streaming servers or private VPNs. The traffic VPS series have SSD-Cached based storage,、will come with a lower amount of storage than our SSD / Storage VPS套餐. In exchange for the lower amount of storage, you'll get double the amount of每月 流量. When you are looking for a lot of 流量, while storage is less important, the traffic VPS series are the ones you're looking for!
Storage VPS Series:
Our storage series are ideal for people that require a high amount of storage (backups for example). These nodes have SSD Cached storage. Data that is frequently access will be stored on the cache SSDs, while the data which is less frequently accessed will run off the SATA drives. Average I/O performance will be close to that of our SSD套餐, especially the data which is frequently being accessed.
Included with all VPS套餐:
– 即时开通
– 1Gbps 共享网口
– 1 IPv4 address
– /64 IPv6 subnet
– SolusVM VPS 控制面板
– Reverse DNS
Company、Contact information:
LiteServer
The Netherlands
https://www.liteserver.nl
Chamber of Commerce: 18090797
Twitter: https://twitter.com/LiteServer
Info: info[AT]liteserver.nl
Sales: sales[AT]liteserver.nl
Support: support[AT]liteserver.nl
网络信息
Looking Glass: http://lg-dro.liteserver.nl
测试IPv4: 185.31.172.235
测试IPv6: 2a01:6340:1:20:3::10
Testfiles: http://testfiles.liteserver.nl