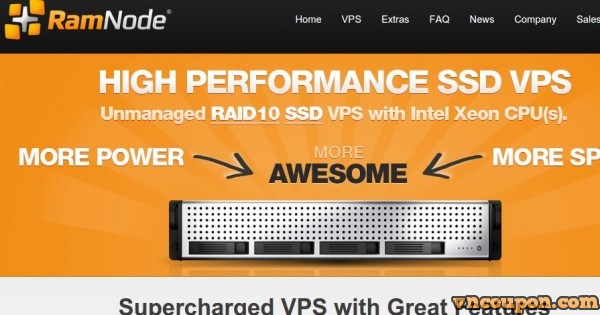 Ramnode New Year 2015
I saw a tweet from Ramnode on Twitter an hour ago. They offer 终身优惠25% on all new SKVMS orders (Standard KVM SSD). I can order a 高性能 vps start 最低 $3.75每月.
They offering 终身优惠25% on new Standard VPS orders (SVZS / SKVMS)! 限时 deal!!!

You need 优惠券: 
 New 优惠券 for New Year
The 优惠券 expired. You can use 优惠券 SSD10 for 优惠10% ANY NEW SSD VPS
+ Order SVZS VPS: 纽约 | Seattle | Netherlands | Atlanta | 洛杉矶 (included 优惠券)
+ Order SKVM VPS: 纽约 | Seattle | Netherlands | Atlanta | 洛杉矶 (included 优惠券)
Standard OpenVZ SSD套餐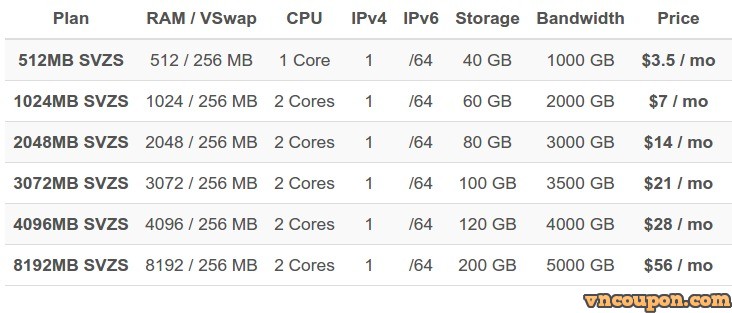 Standard KVM SSD Plans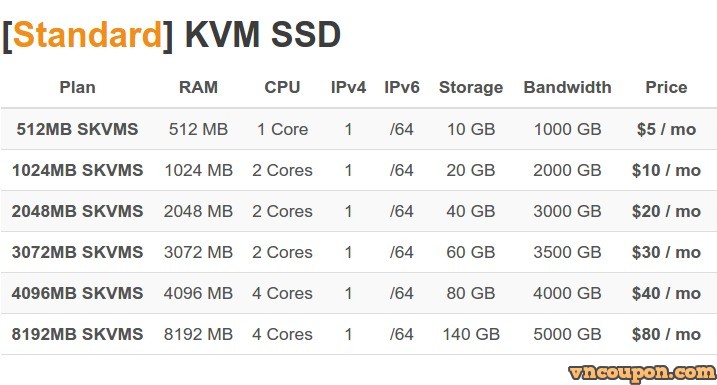 My 512MB SKVMS Benchmark in 洛杉矶
[email protected]:~$ wget freevps.us/downloads/bench.sh -O – -o /dev/null|bash
Benchmark started on Wed Dec 23 12:20:23 EST 2015
Full benchmark log: /root/bench.log

System Info
———–
Processor : Intel(R) Xeon(R) CPU E5-2630 v3 @ 2.40GHz
CPU Cores : 1
Frequency : 2399.996 MHz
Memory : 494 MB
Swap : 511 MB
Uptime : 20 days, 13:18,

OS : Debian GNU/Linux 8
Arch : x86_64 (64 Bit)
Kernel : 3.16.0-4-amd64
Hostname : 野猪优惠码.com
Speedtest (IPv4 only)
———————
Your public IPv4 is x.x.x.x

Location商家 Speed
CDN Cachefly 100MB/s

Atlanta, GA, US Coloat 28.2MB/s
Dallas, TX, US Softlayer 36.1MB/s
Seattle, WA, US Softlayer 48.5MB/s
圣何塞, CA, US Softlayer 93.2MB/s
Washington, DC, US Softlayer 6.38MB/s

Tokyo,日本 Linode 16.6MB/s
Singapore Softlayer 7.92MB/s

Rotterdam, Netherlands id3.net 8.65MB/s
Haarlem, Netherlands Leaseweb 18.1MB/s
Disk Speed
———-
I/O (1st run) : 1.2 GB/s
I/O (2nd run) : 1.1 GB/s
I/O (3rd run) : 1.1 GB/s
Average I/O : 1.13333 MB/s
And this is 限时 deal!!! Hurry up!