V.PS – 优惠20% KVM VPS 最低 €4.76每月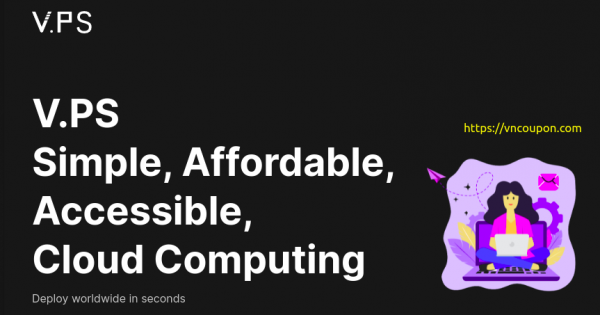 V.PS is part of xTom, an affordable colocation、IP transit商家 since 2012. They own all enterprise hardware from Dell, HP & Samsung, network、IP space.
KVM VPS features
Dual E5v3/v4 Processors
Enterprise SSDs in Hardware RAID-10
KVM Virtualization on Proxmox VE
BGP Sessions, DE-CIX DUS、LocIX Ports可用 (Düsseldorf、Frankfurt)
Reverse DNS (PTR) configuration on client area
KVM VPS套餐
Starter
1GB RAM
2x vCPU
20GB SSD space
1TB 流量
1Gbps uplink
1x IPv4
1x IPv6
KVM/Proxmox
€4.76每月 with 优惠20% 优惠券 LET20OFF
14-day money back guarantee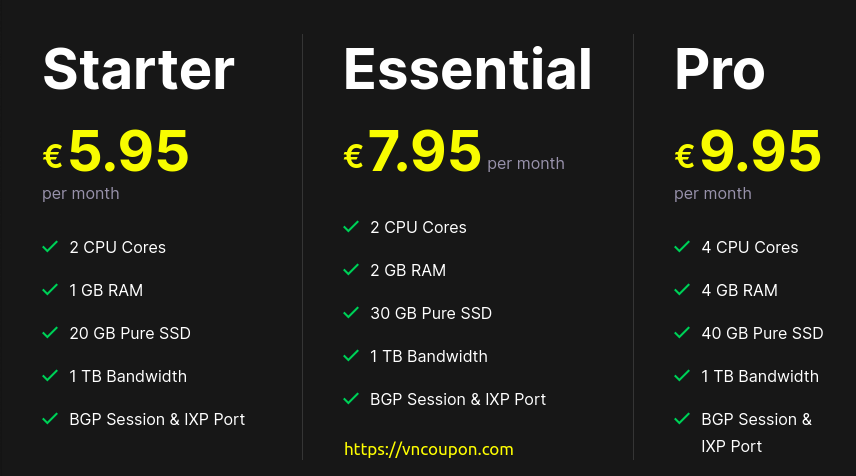 Payment Information
Paypal, all major Credit Cards, SEPA、Bank 流量.
For some countries, they support specific local payment methods like Alipay, Bancontact, EPS, Giropay, iDEAL, Multibanco, Sofort、Przelewy24.
网络信息
AMS – Amsterdam, Netherlands
测试IPv4: 78.142.195.195
测试IPv6: 2a0c:59c0:12::10b
下载测试: https://ams.lg.v.ps/100MB.test
Looking glass: https://ams.lg.v.ps/
DUS – Düsseldorf, Germany
测试IPv4: 185.254.74.74
测试IPv6: 2a03:d9c0:2000::168
下载测试: https://dus.lg.v.ps/100MB.test
Looking glass: https://dus.lg.v.ps/
FRA – Frankfurt, Germany
测试IPv4: 45.80.188.188
测试IPv6: 2a09:0:9::4d
下载测试: https://fra.lg.v.ps/100MB.test
Looking glass: https://fra.lg.v.ps/
TLL – Tallinn, Estonia
测试IPv4: 45.80.188.188
测试IPv6: 2a09:0:9::4d
下载测试: https://tll.lg.v.ps/100MB.test
Looking glass: https://tll.lg.v.ps/
SEA – Seattle, United States
测试IPv4: 23.145.48.48
测试IPv6: 2605:3a40:4::1dc
下载测试: https://sea.lg.v.ps/100MB.test
Looking glass: https://sea.lg.v.ps/
NYC – 纽约, United States
测试IPv4: 23.159.160.160
测试IPv6: 2605:3a40:3::1d4
下载测试: https://nyc.lg.v.ps/100MB.test
Looking glass: https://nyc.lg.v.ps/
HKG – 香港,中国
测试IPv4: 157.119.101.101
测试IPv6: 2403:2c80:1000::223
下载测试: https://hkg.lg.v.ps/100MB.test
Looking glass: https://hkg.lg.v.ps/