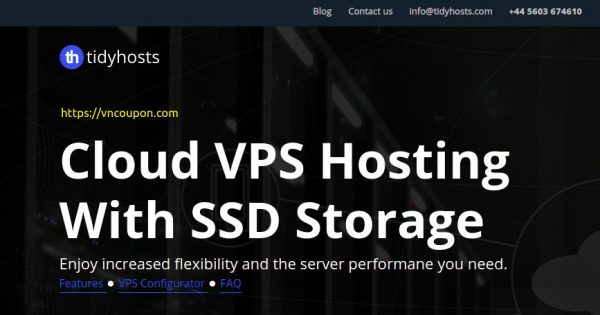 Tidyhosts has been at the forefront of hosting for over 15 years. They have been offering VPS solutions to our customers ever since. More customers are moving to them everyday due to their outstanding customer service、infrastructure.
Virtual Private Servers are run on the XEN hypervisor which is on of the best virtualisation software for VPS可用 at the moment. Each VPS is partitioned off from other partitions giving you security、stability.
Please use 优惠券: WHT30 at checkout!
VPS套餐
VPS 1
VPS 2
VPS 3
VPS 4
VPS 5
They accept Paypal