To celebrating the 1-year birthday of the .online TLD – 无限 first-year registrations for just $0.99!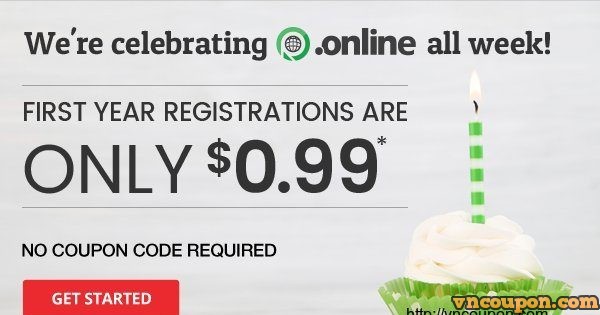 .online is a delegated TLD in ICANN's New gTLD Program. The proposed application succeeded、was delegated to the Root Zone on 16 三月 2015. It entered EAP on 八月19, 2015. [icannwiki.com]
域名.com 
To Celebrate with $0.99/首年 .ONLINE 域名 all week => 点击这里
Sale ends 八月29, 2016, at 11:59 pm Pacific.

NameSilo 
celebrating the 1-year birthday of the .online TLD with 无限 first-year registrations for just $0.99! => 点击这里

NameCheap
Only $0.88每年 .ONLINE 域名 for 首年. => 点此购买