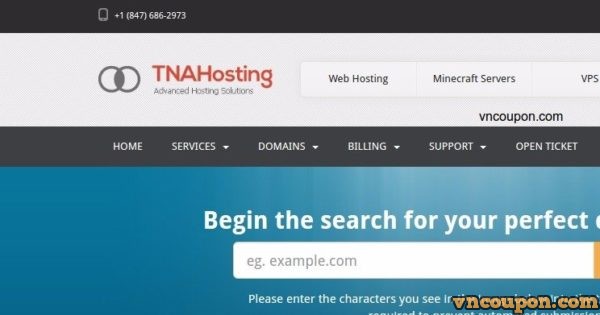 TNAHosting is a fairly hosting商家 located in the United States whose goal is to provide our customers with reliable、affordable servers. They provide the services you need to make your online presence known. They will work with you to get your new website online、expand with you as your website grows.
Today they have some offers. One with plenty of内存in 芝加哥,、a 最便宜的 box in Atlanta.
Note: Virtual servers are setup instantly after payment. 独服 are setup within 2-4 business days.
OpenVZ 特价机 Offers
6GB New Year OpenVZ
4GB SSD OpenVZ 
1GB SSD OpenVZ 
特价机 KVM VPS套餐
512MB KVM
2GB KVM
4GB KVM
They accept PayPal, Major Credit/Debit Cards (Stripe),、Bitcoin.
$5每年 Cpanel Hosting => 点击这里
网络信息
芝加哥
+ Looking Glass: http://lg.chi.tnahosting.net/
Atlanta
+ 测试IPv4: 170.75.152.134