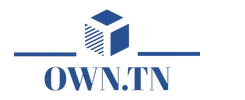 This gives you more than 优惠55% standard pricing、is only可用 for a 限时. 特价机位置 give you something you may wish to 'own'、keep for a long time, with premium performance、reliability.
Accepted Payment Methods: Stripe (Credit/Debit Cards)、PayPal
Features
Integrated 控制面板 in billing system
Use your favourite console: HTML5 VNC Console, xterm.js Serial or SPICE.
Power Management (shutdown, reboot, reset)
Automated OS installation、network configuration (via cloud-init images)
Virtual firewall (configure rules、policies)
Network interface、assigned IP viewer: access handy information
Performance monitor (track CPU, memory, disk IO、network usage)
Easily store, upload、install your custom ISO
Residential user type IPs, direct from local ISP
Router VRRP、802.3ad LACP NIC Bonding for redundancy
Powered by Dell Enterprise Hardware、Kingston Datacenter SSD drives
Hardware RAID 10 on hypervisor with 最高8x SSD drives for performance、redundancy
特价机 VPS套餐
UY-VM 3G
CPU: 1x Intel Xeon
RAM: 3GB DDR4
SSD Storage: 20GB Hardware RAID 10
Data 流量: 500GB
Connectivity: 最高600Mbps*
Port: 1Gbps
Virtualisation: KVM
Location: Pando, Canelones in Uruguay (Latin America)
Your server is also powered by renewable energy!
Original Price: $24每月
Discounted price: $10每月 with 优惠券 HB5OWDK19
KZ-VM 3G
CPU: 1x AMD EPYC
RAM: 3GB DDR4
SSD Storage: 20GB Hardware RAID 10
Data 流量: 3TB
Connectivity: 1Gbps
Virtualisation: KVM
Pavlodar in Northeastern Kazakhstan (Central Asia)
Original Price: $22每月
Discounted price: $10每月 with 优惠券 DAM1CMLET
网络信息
Uruguay: ANTEL TIER III 数据中心
测试IPv4: 190.64.201.9
We have direct connectivity to 欧洲via EllaLink submarine cable with latency as low as 135 ms to Spain.
Terrestrial routes for optimized latency within Latin America to Chile, Brazil、Argentina.
Direct submarine cable routes to Ashburn、 迈阿密 美国.
Optimised routes to Central America via Telecom Italia、Telefonica transit
Kazakhstan: Kazakhtelecom Pavlodar TIER III 数据中心
测试IPv4: 178.89.141.8
Optimised routes to CIS region (Central Asia, Russia etc).
直连 to 香港 via PCCW、Level 3.