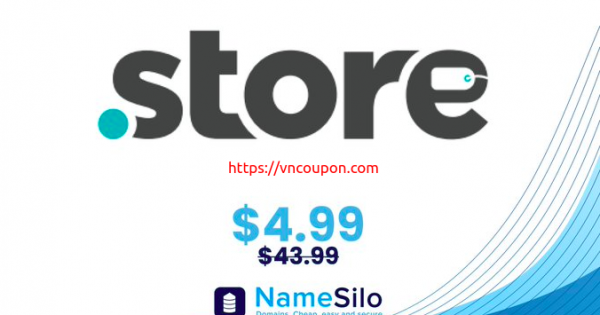 eCommerce has a new address! Get your .STORE 域名 name for $4.99 (regular price $43.99) at NameSilo!
=> [ Promo Link ]

Why choose a .STORE 域名?
Open the shutters all year round with a .store. Whether you're an established brand or new to the market, a .store top-level 域名 (TLD) is a welcoming space for online customers at any hour. Make an instant connection with a memorable 域名 that tells the world what you do before your website has loaded up.
Is a .STORE 域名 extension right for me?
The .store TLD is perfect for e-commerce、a clever opportunity to grow your existing brand. Attract more customers with a 域名 name that stands out from the crowd. Not just for sales, but also for storage, if you are a cloud商家, own a storage container, or sell handmade goods, buy a .store 域名 name now.