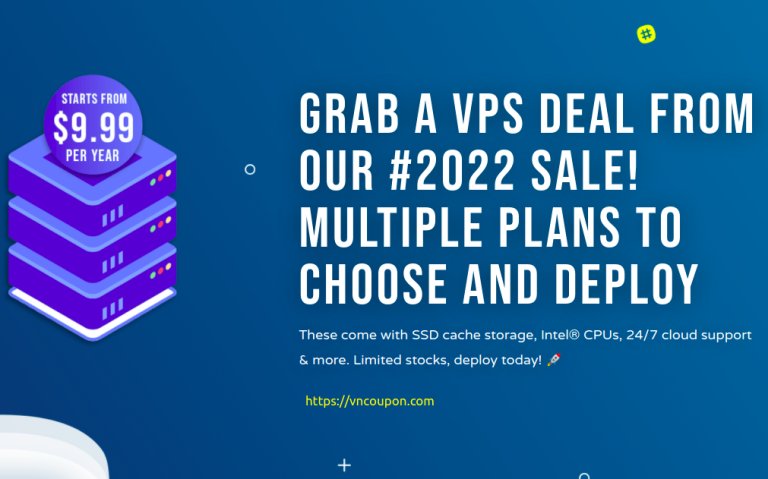 CloudCone is a 云服务器 Services商家 that provides 按小时计费 cloud virtual private servers, WordPress 云服务器、高性能 bare metal 独服 as their primary services. They offer a stack of cloud services that collaborate together to provide a reliable、an efficient infrastructure for your online presence.
Cloud Features
+ Remote Reboot: Reboot, boot、shutdown your server any time with just a click of a button
+ Root Access: Full 'root' access giving you complete freedom to manage your server
+ Monitoring: Easy access to critical information such as 流量, disk、CPU usage
+ Scale Resources: Add or remove resources on the go anytime depending on your needs
+ 100% Intel CPUs: Utilize the full power of Xeon E5 cores clocked at 2.00 Ghz for high speed computing
+ OS Re-installation: Quickly rebuild your server with a new Operating System、start from scratch
+ Online Hourly Billing: Bill when your server it's online、switch it off when you don't need it to reduce your bill even more
+ Fully Managed: They are always可用 online to help you resolve technical problems along with best effort 3rd party app support
按小时计费 KVM套餐
Simple hourly pricing. Choose resources you need、pay for what you 'actually' use.Try building your server below by scaling resources up、down to see your pricing.
* Create an account: https://app.cloudcone.com/signup
NOTE: Add funds to match the relevant plan before deploying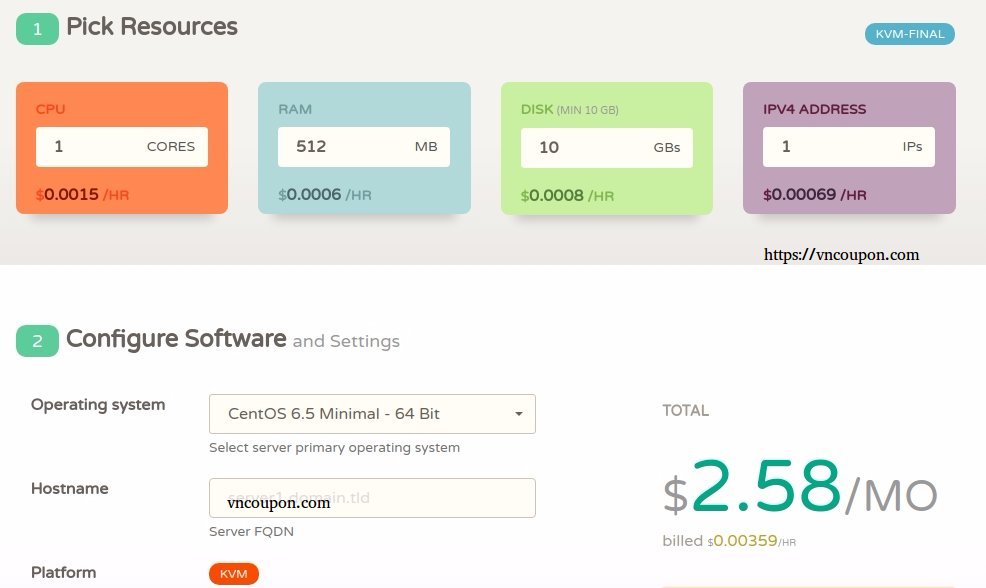 Todays 提供 are: (特价机套餐)
Note: Please login to show plan.
Hashtag 2022 VPS – 1
$9.99每年
1 vCPU Core
0.5 GB Dedicated RAM
20 GB RAID-10 Drive
SSD Cached Storage
2 TB 流量 at 1Gbps
1 IPv4 address
Instantly Deployed
Upgradable
洛杉矶, US
Virtualization: KVM
Category: VPS
Hashtag 2022 VPS – 2
$14.50每年
2 vCPU Cores
1 GB Dedicated RAM
40 GB RAID-10 Drive
SSD Cached Storage
3 TB 流量 at 1Gbps
1 IPv4 address
Instantly Deployed
Upgradable
洛杉矶, US
Virtualization: KVM
Category: VPS
Hashtag 2022 VPS – 3
$26.00每年
2 vCPU Cores
2 GB Dedicated RAM
80 GB RAID-10 Drive
SSD Cached Storage
3 TB 流量 at 1Gbps
1 IPv4 address
Instantly Deployed
Upgradable
洛杉矶, US
Virtualization: KVM
Category: VPS
Hashtag 2022 VPS – 4
$33.00每年
2 vCPU Core
3 GB Dedicated RAM
110 GB RAID-10 Drive
SSD Cached Storage
4 TB 流量 at 1Gbps
1 IPv4 address
Instantly Deployed
Upgradable
洛杉矶, US
Virtualization: KVM
Category: VPS
Hashtag 2022 VPS – 5
$47.80每年
4 vCPU Cores
4 GB Dedicated RAM
180 GB RAID-10 Drive
SSD Cached Storage
5 TB 流量 at 1Gbps
1 IPv4 address
Instantly Deployed
Upgradable
洛杉矶, US
Virtualization: KVM
Category: VPS
Hashtag 2022 VPS – 6
$89.60每年
4 vCPU Cores
8 GB Dedicated RAM
280 GB RAID-10 Drive
SSD Cached Storage
7 TB 流量 at 1Gbps
1 IPv4 address
Instantly Deployed
Upgradable
洛杉矶, US
Virtualization: KVM
Category: VPS
Hashtag 2022 VPS – 7
$171.00每年
8 vCPU Cores
16 GB Dedicated RAM
570 GB RAID-10 Drive
SSD Cached Storage
10 TB 流量 at 1Gbps
1 IPv4 address
Instantly Deployed
Upgradable
洛杉矶, US
Virtualization: KVM
Category: VPS
=======================
EBunny22-1
2 vCPU Core
1 GB RAM
45 GB RAID-10
SSD Cached Storage
4 TB 流量 at 1Gbps
1 x IPv4 address
Instantly Deployed
Based in 洛杉矶, 美国
Virtualization: KVM
Category: VPS
$14.28每年
EBunny22-2
4 vCPU Cores
2 GB RAM
90 GB RAID-10
SSD Cached Storage
8 TB 流量 at 1Gbps
1 x IPv4 address
Instantly Deployed
Based in 洛杉矶, 美国
Virtualization: KVM
Category: VPS
$24.90每年
=======================
Starter Plan
1 vCPU Core
1 GB RAM
20 GB RAID-10 SSD
1 x IPv4、3 x IPv6
3 TB 流量
免费AnyCast DNS
$3.71/MO (billed $0.00498/HR)
Basic Plan 
2 vCPU Core
2 GB RAM
40 GB RAID-10 SSD
1 x IPv4、3 x IPv6
3 TB 流量
免费AnyCast DNS
$8.85/MO (billed $0.01189/HR)
Standard Plan
3 vCPU Core
3 GB RAM
60 GB RAID-10 SSD
1 x IPv4、3 x IPv6
3 TB 流量
免费AnyCast DNS
$13.01/MO (billed $0.01749/HR)
Business Plan
3 vCPU Core
4 GB RAM
80 GB RAID-10 SSD
1 x IPv4、3 x IPv6
3 TB 流量
免费AnyCast DNS
$16.06/MO (billed $0.02159/HR)
Professional Plan
5 vCPU Core
8 GB RAM
160 GB RAID-10 SSD
1 x IPv4、3 x IPv6
3 TB 流量
免费AnyCast DNS
$30.50/MO (billed $0.04099/HR)
Premium Plan 
11 vCPU Core
16 GB RAM
320 GB RAID-10 SSD
1 x IPv4、3 x IPv6
3 TB 流量
免费AnyCast DNS
$61.60/MO (billed $0.08279/HR)
NOTE: Add funds to match the relevant plan before deploying
Addons
cPanel License: $12.50 per month
1 Tb/s Dedicated Anti-DDoS IP: $2.50 per month
Additional IPv4: $1.00 per month
IP Changes: $2 per IP
CDN: $0.045 per GB (45 Pops in 6 continents)
Snapshots: $0.09 /GB per month
Auto Backups: 35% of a server's每月 cost
Freebies
AnyCast DNS
IPv6
Advanced Server Statistics
7 Day money back guarantees, no questions asked.
WHMCS Module
REST API
Managed Firewalls
CloudCone Network