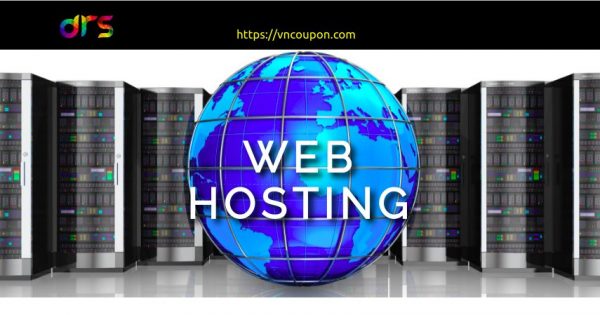 drServer.net back with cPanel-based offer. Why don't you make a website today? In these hard times, where everyone is working remote – it is the perfect opportunity to get your idea/project online、meet with potential users or even your future customers.
Try the plan for just $1 dollar for the first month with code "ACQ7HDDGFAM2U". (code is 仅 valid on每月 billing cycle)
About drServer.net
drServer started offering service around 十一月of 2013, so we are 7 years old now. We are a family-owned hosting company, ARIN Member、a RIPE LIR. The doctor is still here、still stronger than ever、can satisfy all your hosting needs. If the above packages do not seem to be what you need, just contact us、we will work something together.
=> VPS Offers: KVM VPS 提供 最低 $5每月
虚拟主机 Features
Quick 技术支持 – You won't be waiting for hours to receive a reply to a single question.
30 Day Money Back Guarantee – Don't like it? Get your money back for your first order.
HIGH Clock CPU
ECC Registered RAM
Enterprise Sandisk OPTIMUS MAX SAS SSD Hard Drives – Delivering ultrafast I/O to get your applications loading with extreme speed
Hardware RAID-10 with BBU – For guaranteed data safety in case of disk failure
cPanel 控制面板 – The most popular 控制面板 on the market.
Web Server with HHVM support – Guaranteed to work faster than the usual LAMP stack
MariaDB (MySQL) – Faster than ordinary MySQL、compatible with it
Multiple PHP Versions – Not every app is updated to run on newest、greatest, so you get ability to choose.
JetBackup – Backup your website to a remote location 免费of charge.
Premium Softaculous Auto Installer – You can install your favourite scripts
MailChannels Email Relay – Prevent your emails from landing into SPAM
免费Migration from your old host – On Request
and much much more, which we will leave for you to discover.
虚拟主机套餐
Promo-1
硬盘容量: 5 GB
Price: 2.00$每月
Price(年付): 20.00$每年
Promo-10G
硬盘容量: 10 GB
Price: 4.00$每月
Price(年付): 40.00$每年
Included: 
Disk Type: Enterprise SAS SSD
RAID: Hardware RAID 10 with BBU
Backup: Automated incremental
Network 流量: 1 TB
Bandwidth Type: Premium Multihomed
Network Pipe: 1 Gbps
Email Accounts:无限
Email relay limit: 300 / hr
FTP Accounts:无限
MySQL Databases:无限
NodeJS Support: Yes
Python Support: Yes
Ruby Support: Yes
Proxy: Nginx
HHVM Support: Yes
PHP Version: All major selectable
Analytics: Yes
免费enterprise SSL: No
免费域名 name / 域名 流量: No
Panel Type: cPanel
Auto Installer: Softaculous
Mail Relay: MailChannels
DC Location: 达拉斯 – TX – 美国
Payment Information
Network  Information
Dallas, 美国
All network ports have DDoS防护. Our 流量 mix includes: Level 3, Cogent, Hurricane Electric, GTT, Telia, Equinix Peering, DECIX Peering, Private Peering.