[黑色星期五 2020] Nexus Bytes – Upto 优惠25% VPS, 虚拟主机 Services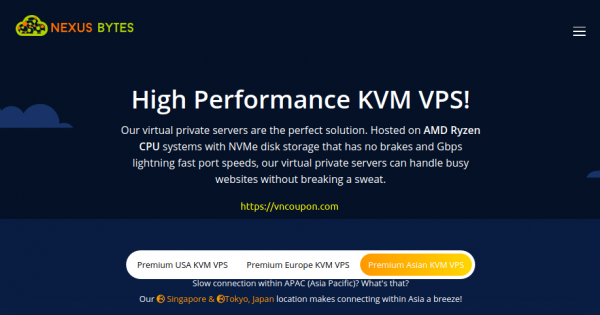 Nexus Bytes,  They are continuing with our mission on cutting down promo based business, in favor of a healthy、quality journey. Mega Deals Thursday is going away as well.
黑色星期五 2020 Offers
限新客户
For existing family members
Above 优惠券 are 仅 valid with An Annual Commitment.
Limited qty 免费goodies
Other 优惠信息