DesiVPS New Location Launch 提供 – 特价机 KVM VPS 最低 $3每月 in Andhra Pradesh, India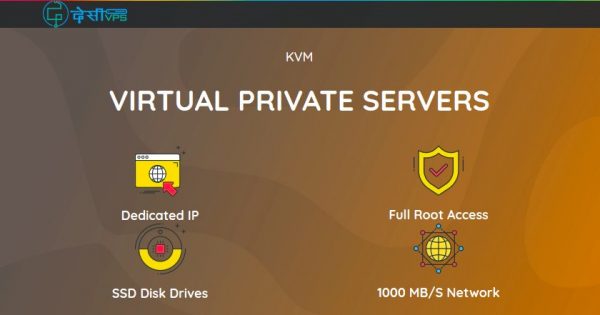 DesiVPS is pleased to announce the launch of new VPS位置 in INDIA. These new VPS servers are located in Andhra Pradesh, India , within state-of-the-art, industry-leading facilities. As always, they are committed to防护 users against harmful attacks, while offering excellent performance、brilliant levels of uptime.
They believe that every internet user should have access to excellent website hosting、high-levels of security, wherever they are in the world. Please find below our 提供 related to new VPS location .
Hardware Host Node Specifications:
Intel Dual Xeon 2690 Processors
256 GB RAM
4 x 2TB Pure SSD's
Hardware RAID10
特价机 KVM VPS in Andhra Pradesh, India
IN-KVM-1GB
1核CPU
1 GB RAM
15 GB SSD
100 Mbps Port
300 GB 流量
1 IP Address
Virtualizor/KVM
Docker/Custom ISO
$3.00每月
$36.00每年
IN-KVM-2GB
1核CPU
2 GB RAM
30 GB SSD
100 Mbps Port
600 GB 流量
1 IP Address
Virtualizor/KVM
Docker/Custom ISO
$5.00每月
$60.00每年
IN-KVM-3GB
2核CPU
3 GB RAM
45 GB SSD
100 Mbps Port
900 GB 流量
2 IP Address
Virtualizor/KVM
Docker/Custom ISO
$7.50每月
$90每年
IN-KVM-4GB
2核CPU
4 GB RAM
60 GB SSD
100 Mbps Port
1200 GB 流量
2 IP Address
Virtualizor/KVM
Docker/Custom ISO
免费Ipv6
$10每月
$120每年
特价机 KVM VPS in The Hague, Netherlands
NL-KVM-VPS-2GB
1核CPU
2 GB RAM
20 GB SSD
1000 Mbps Port
2 TB 流量
1 IP Address
Virtualizor/KVM
Docker/Custom ISO
免费Ipv6
$3.00每月
$30.00每年
NL-KVM-VPS-4GB
2核CPU
4 GB RAM
40 GB SSD
1000 Mbps Port
4 TB 流量
2 IP Addresses
Virtualizor/KVM
Docker/Custom ISO
免费Ipv6
$6.00每月
$60.00每年
NL-KVM-VPS-6GB
2核CPU
6 GB RAM
60 GB SSD
1000 Mbps Port
6 TB 流量
3 IP Addresses
Virtualizor/KVM
Docker/Custom ISO
免费Ipv6
$9.00每月
$90.00每年
特价机 KVM VPS in 洛杉矶, 美国 Location
KVM-VPS-2GB
1核CPU
2 GB RAM
20 GB SSD
1000 Mbps Port
1 IP Address
2.5 TB 流量
Virtualizor/KVM
Docker/Custom ISO
免费Ipv6
$3.00每月
$30.00每年
KVM-VPS-4GB
2核CPU
4 GB RAM
40 GB SSD
1000 Mbps Port
2 IP Addresses
5 TB 流量
Virtualizor/KVM
Docker/Custom ISO
免费Ipv6
$6.00每月
$60.00每年
KVM-VPS-6GB
2核CPU
6 GB RAM
60 GB SSD
1000 Mbps Port
3 IP Addresses
7.5 Tb 流量
Virtualizor/KVM
Docker/Custom ISO
免费Ipv6
$9.00每月
$90.00每年
网络信息
Andhra Pradesh, IN
测试IP: 41.216.183.3
下载测试: http://41.216.183.3/1000MB.test
Looking Glass: https://in.desivps.com
洛杉矶, CA, 美国
测试IP: 2.56.176.6
下载测试: http://2.56.176.6/100MB.bin
Looking Glass: https://lg.desivps.com
The Hague, NL
测试IP: 91.229.5.2
下载测试: http://91.229.5.2/1000MB.test
Looking Glass: https://nl.desivps.com