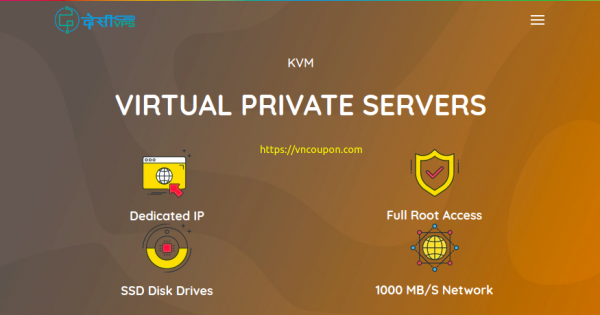 Happy Holiday, DesiVPS offer 特价机 KVM VPS 最低 $20每年 in LA, 美国 & Hague, NL
They have crafted some 特价机 提供 for our Chinese Customer with 6 免费IP change in a Year.
About DesiVPS
DesiVPS is based in Mumbai with servers hosted in 洛杉矶 & The Hague We don't lease servers, we buy our own server hardware、co-locate them on various networks. To stand out in the IT industry compared to the many competitors, we rely above all on excellent customer service. From our headquarters in Mumbai, our experts will assist you with all matters relating to servers.  We have always tried to use the most modern technology可用.  Therefore, if you are looking for VPS for the site, at the same time reliable、for reasonable money – order from us.
特价机 KVM VPS Offers
HOST NODE SPECIFICATIONS
Intel Dual Xeon 2690 Processors
256 GB RAM
4 x 2TB Pure SSD's
Hardware RAID10
KVM – 1.5GB RAM
1核CPU
1.5 GB RAM
20 GB SSD Hard Disk
1 IP Address
2 TB 流量
Ipv6可用
Location: LA, 美国 & Hague, NL
Price : $20每年
KVM – 3.0GB RAM
2核CPU
3 GB RAM
40 GB SSD Hard Disk
2 IP Address
4 TB 流量
Ipv6可用
Location: LA, 美国 & Hague, NL
Price : $40每年
KVM – 4.5GB RAM
2核CPU
4.5 GB RAM
60 GB SSD Hard Disk
3 IP Address
6 TB 流量
Ipv6可用
Location: LA, 美国 & Hague, NL
Price : $60每年
IN-KVM-1GB
1核CPU
1 GB RAM
15 GB SSD
300 GB 流量
1 IP Address
Price : $30.00每年
IN-KVM-2GB
1核CPU
2 GB RAM
30 GB SSD
100 Mbps Port
600 GB 流量
1 IP Address
Price : $50.00每年
IN-KVM-3GB
2核CPU
3 GB RAM
45 GB SSD
100 Mbps Port
900 GB 流量
2 IP Address
Price : $75每年
网络信息
洛杉矶, CA, 美国
测试IP: 2.56.176.6
下载测试: http://2.56.176.6/100MB.bin
Looking Glass: https://lg.desivps.com
The Hague, NL
测试IP: 41.216.181.2
下载测试: http://41.216.181.2/1000MB.test
Looking Glass: https://nl.desivps.com
Andhra Pradesh, IN
测试IP: 103.170.132.253
下载测试: http://103.170.132.253/1000MB.test
Looking Glass: https://in.desivps.com