SSD Nodes – RAID 10 SSDs VPS with Direct Engineer Support – Get 8GB内存at $6.99每月 for life!
About SSD Nodes
SSD Nodes is 商家 of on-demand datacenter services, specializing in reliable, 高性能 cloud computing、独服.
They use the fastest enterprise SSDs in our SuperMicro servers to provide the highest reliability、performance. Their superior network boasts 8x Tier 1 NSPs (12x NSPs total), with over 2,000Gbps+ of network capacity.
VPS Features
The Newest Intel Processors – Intel E5
SSDs provide reliable、secure enterprise-class storage ideal for high-performance、data-intensive applications.
Friendly Engineers
无限 Inbound & Private Network 流量
7-Day Risk-免费Refund
OpenVZ  Virtualization Technology
达拉斯 VPS Offers
1x 10Gbps Network Interface
Located in Dallas, TX – best location for lowest latency across the entire United States
Highly Optimized Performance
Offers 更新于 4 Jan, 2017. 
Personal – Medium (New)
2GB RAM
20GB SSD
1x Intel E5 CPU
2TB 流量
1x IPv4
1x IPv6 (US Only)
OpenVZ/SolusVM
$59.99每年
Personal – Large
4x Intel E5 v3 CPUs
4GB ECC RAM
40GB RAID10 Enterprise SSDs
4TB 流量
$7.99每月
$65.99每年
Personal – LEB X-Large
4x Intel E5 v3 CPUs
8GB ECC RAM
80GB RAID 10 SSD
8TB 流量
$9.99每月
$77.99每年
Personal – LEB 2X-Large
4x Intel E5 v3 CPUs
16GB ECC RAM
160GB RAID 10 SSD
16TB 流量
$19.99 USD每月
$155.99 USD 年付
Personal – LEB 4X-Large
4x Intel E5 v3 CPUs
32GB ECC RAM
320GB RAID 10 SSD
32TB 流量
$39.99 USD每月
$299.99 USD 年付
Canada VPS Offers
100% Uptime SLA
Located in Montreal, Canada
Enterprise SSDs with RAID 10
Engineer Support、Consulting
7 Day Money Back Guarantee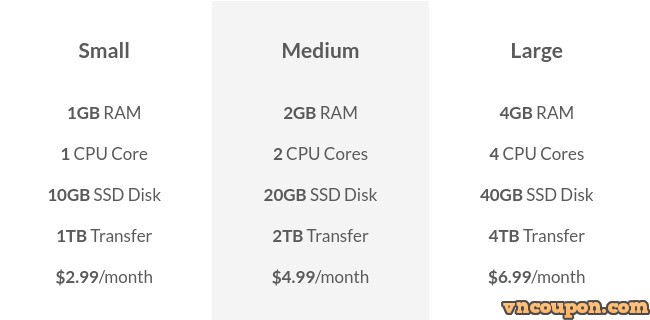 网络信息
Dallas, Texas (Incero)
+ 测试IPv4: 66.11.122.222
+ 下载测试: http://66.11.122.222/test100.zip
Montreal, Canada (OVH)
+ 测试IPv4: 167.114.120.200
+ 下载测试: http://167.114.120.200/test500.zip