特价机 Easter Offer – VPS, Dedicated & 虚拟主机 特价机 Offers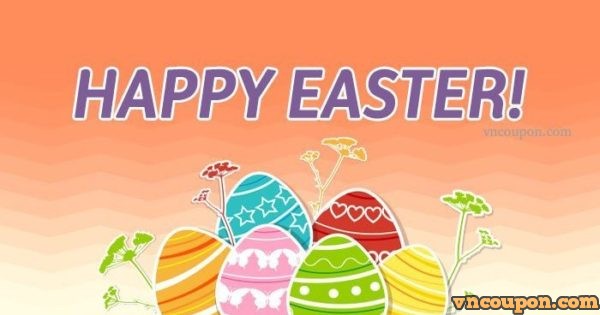 Hi everyone! With Easter just around the block, We would like to wish you a happy Easter. 
特价机 Easter VPS Offer
VEL1 plan: 512 mb 内存/ 1 core/15 GB HDD/ 1 ipv4 included/ 1gbps port speed (SHARED !)/ $8 USD or €7 EUR 每年 => 点此购买
VEL2 plan: 1gb 内存/ 1 core/ 30 GB HDD/ 1 ipv4 included/ 1gbps port speed (SHARED !)/ $11 USD or €9 EUR 每年 => 点此购买
More 特价机 Offer from HostSolutions.ro
+ ImpactVPS – 优惠50% 年付 VPS & VDR (Resource Pools)
This offer will be a combination of Easter、2 years of Impact VPS. I actually missed the real date for 2 years.
2 优惠码:
EASTER2017 – 50%永久 off plans VDR4、above.折扣 is eligible for upgrades.
EASTER2017YEARLY – 50%永久 on plans VDR 年付、VDR1 this offer is more limited in #可用. Must pay 年付
All VDRs are resource pools allowing you split your resources up between multiple VMs including across our 3 U.S.位置 (Seattle, Dallas, NYC).
=> Order Page
+ LiteServer – 25%永久折扣 on any vps plan
All orders placed between now、Tuesday 18 四月(23:59h CET) can use the following 优惠券 that gives 25%永久折扣!
优惠券: 25EGGS
All 点此购买s in this offer already contain this 优惠25% 优惠券 code. This 优惠券 can be used on all our VPS Plans.
This is a lifetime 优惠券,、also remains valid on future upgrades!
=> View plans
+ VPSDime – High Memory VPS
VD6GB: 4 CPU/ 6GB 内存/ 30GB SSD/ 2TB Traffic Limit/ 10Gbit Connection (Dallas, Seatle), 1Gbit connect with other location/ 1 IPv4/ Price: $7每月 => 点此购买
+ Virmach – 洛杉矶 KVM 特价机 VPS
=> View plans
+ HostSailor – 优惠50% Any VPS Plan
They offer offer 优惠50% Any VPS Plan Recurring Starting at 0.9$ 每月 => 详情
+ ExtraVM – OpenVZ & KVM VPS Offers
优惠券: FJ7DF – 优惠60% first month on KVM VPS (US/AU)
优惠券: F9W5L – 优惠30% 3mo/6mo/12mo term on OpenVZ VPS (CA/FR)
(Unless no stock or end of month)
+ HostSlick – 优惠60% 优惠券 Code
优惠券: LETEASTEREGG – 60% recurring折扣 on VPS & Cloud VPS
+ AlphaVPS – KVM 特价机 VPS
They offer KVM Speical VPS in Sofia, Bulgaria only 12 EUR 每年. => 详情
+ GestionDBI – OVZ-Easter2017 特价机 VPS
OVZ-Easter2017: 1 CPU Core/ 1 GB Dedicated 内存/ 硬盘容量 30GB/ 1TB流量 on 1Gbps port/ 1 Dedicated IPv4/ IPv6 Subnet/ OpenVZ Technology/ SLA 99.95% => 点此购买
==========================================
特价机 Easter 虚拟主机 Offer
– HostSailor – 优惠80% cPanel 虚拟主机 Plans
They offer 优惠80% cPanel 虚拟主机 Plans永久 Starting at 0.49$每月 except Leviathan because it will not even cover PayPal fees  => 详情
==========================================
特价机 Easter 独服 Offer
– Tier.NET – sorta meets the dedi $49 requirement
Xeon E3-1240v3 (4 Cores)
– 16GB 内存
– 2TB SATA or 250GB SSD HDD
– 5TB Bw @ 1Gbps
– 5 IPV4 IPs, 64 IPV6 IPs
– 100% Uptime SLA
– 免费Migration Assistance
– Fully Customizable & Easily Upgradable
– REAL 24/7/365 Support
– Multiple 数据中心 Location Options
– DDoS防护 Included when you select our 达拉斯 Datacenter!
Only $59 month-to-month or $49/mo when paid每季度!
WHILE THEY LAST!
点此购买
Ikoula – Green G3900 独服 for easter
They decided to offer 安装费s on the Green G3900 for easter.
Note1 : Considering they make this move on a Friday、the three days weekend coming please keep in mind orders placed today or this weekend will be handled from Tuesday morning.
I also remind you new customers have to send a copy of ID to validation@ikoula.com after customer registration.
Green G3900
-Intel Celeron G3900 @2.8Ghz
-8 GB DDR4
-2 TB
-100 Mbits unmetered
– Location : France
– Fixed price : 21.19$每月
– Note2 : To get rid of the 安装费s use the code EASTER2017
– This code will also provide -50% for the initial subscription period you signed up (the 1,2 or 3 first months then price goes back to 21.19$每月).
– Order Here