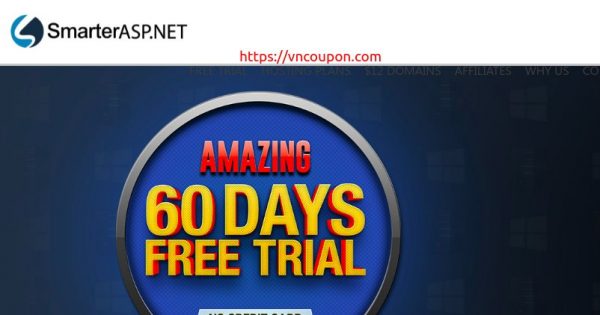 SmarterASP.NET – They are in ASP.NET hosting business since 1999! They offer 60 Days Trial on Windows ASP.NET Hosting!
– No Credit Card Needed
– Instant Activation

Windows ASP.NET Hosting套餐
You have finally found the web host you've been looking for. SmarterASP.NET 提供 world class quality ASP.NET hosting services to individuals、businesses all around the world. Their shared ASP.NET hosting package is known for its speed、reliability、it's suitable for personal、small to medium businesses. We support the latest ASP.Net 4.8, 4.7, 4.6 hosting、MVC 6、PHP 8.x hosting. Don't just take our words for it, signup a 60 Day 免费Trial、see for yourself!
=> [ 点此购买 ]
They accept Paypal as payment!
网络信息
US & 欧洲Datacenter