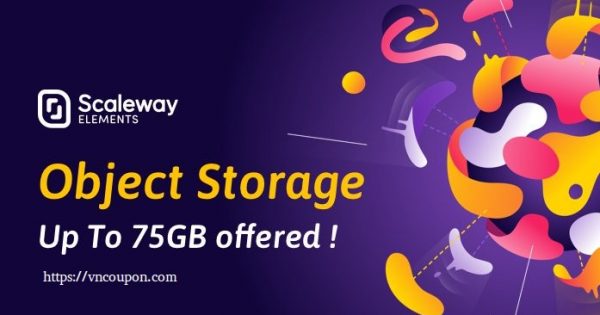 Scaleway Object Storage – The First 75 GB Storage are offered!
Create your Object Storage bucket in a few minutes. 最高75 GB of storage offered, afterward it is €0.01/GB每月 of storage、outgoing 流量.
=> Promo Link
A Unique Price Offer
They are offering you the first 75 GB of storage!
Scalable, Performing & Secure
Simplify the access to your data for your Web projects, e-mailing campaigns、all your applications in public or private mode, without any limits!
Compatible with S3 Standard
Use every APIs、software tools built for S3
Easy migration、reversibility
Multicloud
API & Console
Directly from your console, download your data with a simple drag、drop, make your configurations in a few clicks、easily automate your requests by API.