OVH SSD VPS – 优惠30% 2GB RAM/ 10GB SSD Raid 10/ KVM OpenStack 仅 €25.12每年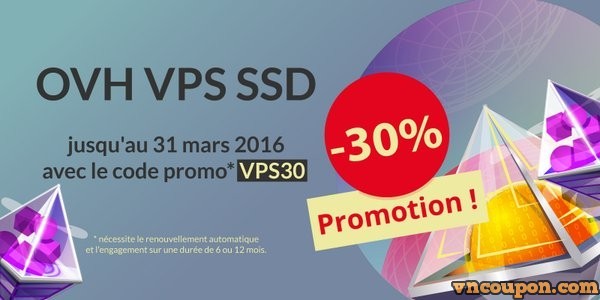 OVH 优惠信息details
Last updated: OVH 独服 三月2019 优惠券 & 优惠码
VPS 优惠信息: -优惠30% SSD VPS  until 四月7, 2016 with the 优惠券 VPS30 * * requires automatic renewal、commitment over a period of 6 to 12 months. 
点此购买: https://www.ovh.com/fr/vps/vps-ssd.xml
New Update (四月14)
特价机 offer: -30% until 28th 四月2016 with the 优惠码* VPS30GO *折扣 仅 applies to 6 to 12 month套餐, start at $29.32 USD每年 . No auto-续费needed this time Until 四月28th. 
点此购买: https://www.ovh.com/us/vps/vps-ssd.xml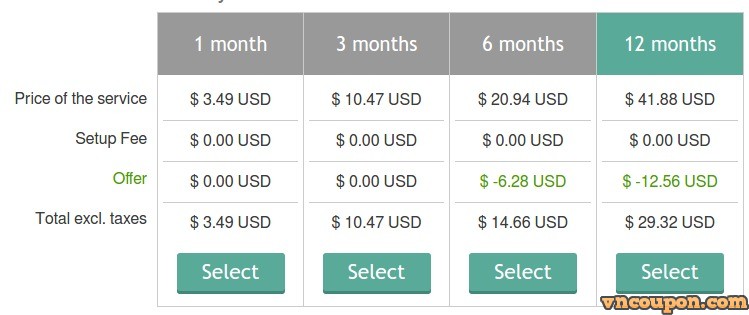 OVH SSD VPS套餐
How to apply 优惠券 (With OVH France)
Step 1: Select VPS SSD Plan -> Commander
Step 2: Select Your plan, OS, Location, … -> Click "Renouvellement automatique" option (For Auto 续费your service) -> Next

3. Click "Changer la durée de location" (Change the duration of the lease – Default: 1 month) -> Chose 6 or 12 months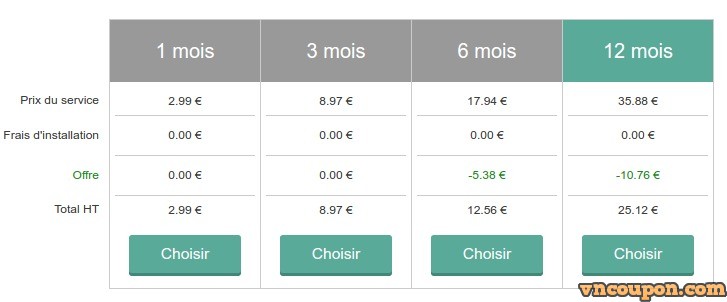 4. Click "Entrez un code promo"、enter your 优惠码: VPS30
Services Includes
99.95% SLA
Add more resources via the 控制面板
Unmetered 流量 with 100 Mbps Port
Anti-DDoS防护 included
1 IPv4 included (all ports open)
KVM Openstack
Root Access
OVH 网络信息
+ Beauharnois (CA)
+ Gravelines (FR)
+ Strasbourg (FR)
Note: Please keep the source if you copy this post. Thank you!