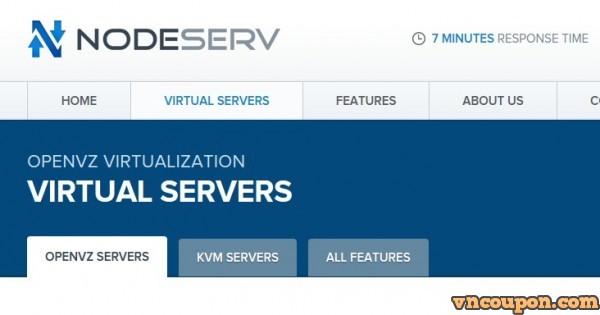 New email deals from NodeServ  to 野猪优惠码 Team
You are receiving this email because you are a current or past customer of NodeServ, LLC.

We hope all of you had a happy、safe start to the new year, we haven't sent out an offer in awhile with new deals so here it is!
特价机 OpenVZ VPS
Newest configuration host node specifications are provisioned on Dual X5650, 48 GB DDR-3 RAM, 4x 1 TB drives in HW RAID-10!
LEB 特价机 Deals – OVZ256 
LEB 特价机 Deals – OVZ1024
OpenVZ512
OpenVZ 1 GB RAM
OpenVZ 2 GB RAM
About NodeServ
NodeServ was founded in 八月of 2013、is a registered corporation in the State of Florida. They utilize our own in-house 控制面板 called NodeControl for Virtual Private Servers, where you can monitor all aspects of your server, start, stop, reboot, re-install anytime.
网络信息
+ Server Location: Jacksonville
+ 测试IPv4: 107.155.190.16
+ 测试IPv6: 2602:ffea:c::1111:1111:1111
+ 下载测试: http://lg.nodeserv.com/100MB.test