InterServer – 优惠60% Managed Linux & Windows 虚拟主机 最低 $1.99每月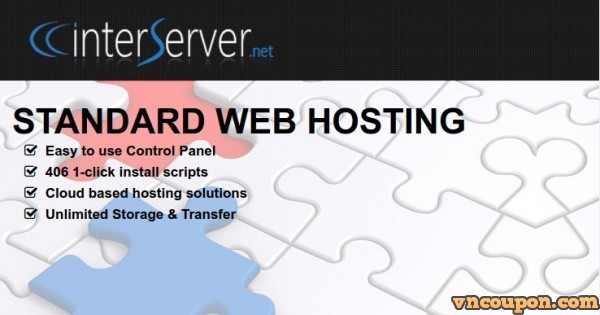 InterServer 提供 优惠60% Linux, Windows & Managed WordPress 虚拟主机. 虚拟主机 with 无限 Storage、无限 域名, Fast Disk with SSD Cache Drive & 24/7 support.
InterServer.net has been providing the same services for the last 17 years! Although the technology has changed from the time we first opened in 1999.
优惠券
优惠60% 永久折扣
Use this 优惠券 when placing an order to get the first month of hosting for 仅 1 penny
=> 点此购买: https://www.interserver.net/dock/website-299683.html
虚拟主机 Features
无限 Mysql databases.
Support Languages : CGI, PHP, Fast CGI, Ruby on Rails, Python, SSI
Modules Support : Curl, CPAN, GD, ImageMagic, FFMPEG. Additional modules can be installed upon request.
SSH、Cronjob Support
免费Website Migration
Guaranteed Email Delivery
Register or 流量 your 域名 for $1.99 with the purchase of any 虚拟主机 package.
30 Day Money Back Guarantee
虚拟主机套餐
Standard 虚拟主机
Unlimited Storage
Unlimited 流量
Unlimited Websites
Unlimited Email
$5每月
$1.99每月 with 优惠券
Managed WordPress
Unlimited Storage
Unlimited 流量
1 Website
Unlimited Email
Price: $8每月
Windows 虚拟主机
Unlimited Storage
Unlimited 流量
20 Websites
Unlimited Email
$5每月
$1.99每月 with 优惠券
网络信息
+ 10Gbps ethernet connections、connected to multiple Tier 1 IP backbone商家
+ Datacenter: Secaucus New Jersey & 洛杉矶