HostSolutions.ro – 2 Core 2GB内存OpenVZ VPS 仅 €5.97 EUR每季度 in Romania – 仅 19 VPS in stock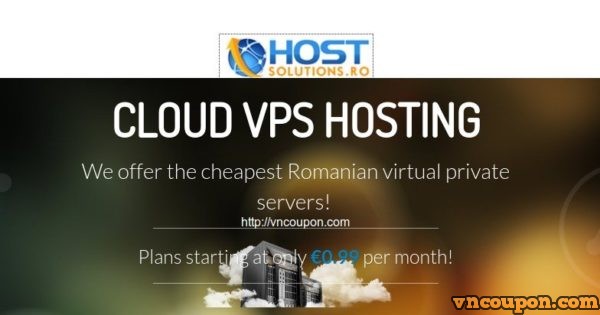 HostSolutions.ro belongs to the company SC Parfumuri Femei.com SRL CUI : RO30747114 registered at the trade register under number J05/1720/2012, having tax address in Romania, Bihor, Oradea Str. Republicii no 51. SC Parfumuri Femei.com SRL has a 100% Romanian capital.
HostSolutions.ro 提供 a wide range of virtual servers (VPS). A Virtual Server is basically a server dedicated to the miniature. By choosing one of their VPS packages offered to benefit from full access to the server,、also you can host 无限 sites. For more details, you can 详情 about the benefits of a VPS are here.
优惠信息Plans (Only 19 vps):
2 Core
2 GB ECC RAM
30 GB HDD
1 IPv4
10 TB Traffic每月
port speed 1Gbps
Located in Romania
Price : 1.99 eur ($2.31)每月 (每季度payment only)
Note : this will be the first 19 and the last vps with this config in this price. Once the stock is out they will 仅 replace the not 永久 vms (if have) in the bouth位置.
Included in This Packages
Anti Flood防护
at least one IPV4
Backup every 7 days
Spam防护
DMCA Ignore
And More…
网络信息
下载测试: http://ipv4.download.thinkbroadband.com