Hostodo – OpenVZ Cloud Resource Pool 最低 $5/mo in 洛杉矶 & Miami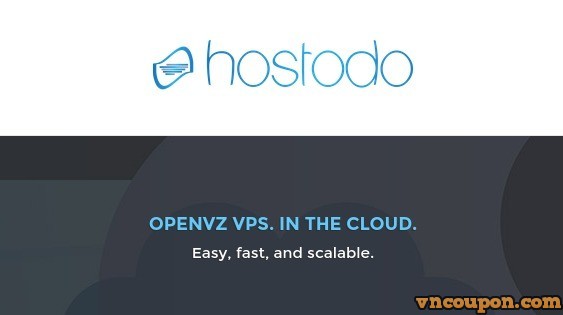 Hostodo 提供 simple, easy to use, scalable hosting for personal websites、professional businesses alike.
Todya Hostodo.com to present some new OpenVZ Cloud/Reseller VPS offers. The way it works is you get a resource pool、have the ability to create、destroy your own VPS instances. You can provision VPSs in both their 洛杉矶、Miami位置.
CLOUD-VZ-1000
50GB 硬盘容量
1024 MB 内存
1TB流量
4 IPv4 Address
/112 IPv6 Subnets (as many as you need)
1Gbit Port
OpenVZ/Virtualizor 控制面板
无限 Instances
Spawn VPSs in both 洛杉矶,、Miami
优惠码: 1G3.50 (Expired)

$10每月 

点此购买
CLOUD-VZ-2000
75GB 硬盘容量
2048 MB 内存
2TB流量
5 IPv4 Address
/112 IPv6 Subnets (as many as you need)
1Gbit Port
OpenVZ/Virtualizor 控制面板
无限 Instances
Spawn VPSs in both 洛杉矶,、Miami
优惠码: NEWCLOUD2G
$10

$5每月

点此购买
CLOUD-VZ-4000 (Amazing 年付 优惠信息)
100GB 硬盘容量
4 GB 内存
4TB流量
6 IPv4 Address
/112 IPv6 Subnets (as many as you need)
1Gbit Port
OpenVZ/Virtualizor 控制面板
无限 Instances
Spawn VPSs in both 洛杉矶,、Miami

73.3%永久折扣 wwith 优惠码:

SKRILL4G

 (Expired)

$15每月 or $135每年
Order Link
You can use 优惠券:
LETCLOUD40%
终身优惠40%
网络信息
洛杉矶
测试IPv4: LA.hostodo.com
Test 亚洲优化线路: la.asia.hostodo.com
测试IPv6: LA6.hostodo.com
http://LA.hostodo.com/10mb.test
http://LA.hostodo.com/100mb.test
Miami
测试IPv4: MIA.hostodo.com
测试IPv6: MIA6.hostodo.com
http://MIA.hostodo.com/10mb.test
http://MIA.hostodo.com/100mb.test
Dallas, TX
测试IPv4: TX.hostodo.com
测试IPv6: TX6.hostodo.com
http://TX.hostodo.com/10mb.test
http://TX.hostodo.com/100mb.test