Datashack – cheap 独服 最低 $25每月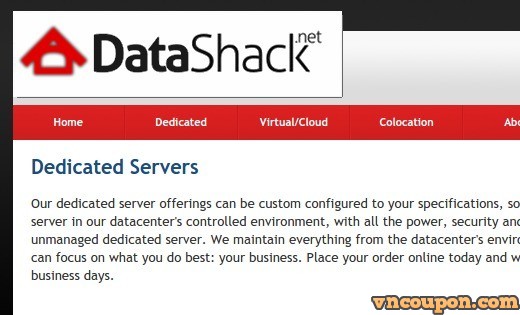 They are your home for highly reliable, low cost virtual servers, 独服、Kansas City Colocation.
Their 独服 offerings can be custom configured to your specifications, so you receive exactly what you need. They keep that server in their datacenter's controlled environment, with all the power, security and流量 that you'll ever need to run your unmanaged 独服.
Plan #1
AMD Dual Opteron 2216
2.4Ghz – 2 Processors
4 Cores / 4 Threads
4GB DDR2 ECC
146GB SAS
20TB每月 流量
Linux/Windows
5 usable IPv4 Address
/64 IPv6 Address Block
$25.00每月
免费setup
点此购买 (售罄)
Plan #2
Dual Opteron 2210
1.8Ghz – 2 Processors
4 Cores / 4 Threads
4GB DDR2 ECC
1TB SATA
20TB每月 流量
Linux/Windows
5 usable IPv4 Address
/64 IPv6 Address Block
$29.00每月
免费Setup
Plan #3
Dual Opteron 2373 Preconfigured
2.1Ghz – 2 Processors
8 Physical Cores
32GB DDR2 ECC
2TB SATA
20TB每月 流量
Linux/Windows
5 usable IPv4 Address
/64 IPv6 Address Block
$35.00每月
免费setup
More plans: https://www.datashack.net/dedicated/
网络信息
https://www.datashack.net/network/