[黑色星期五 2015] HostUS – 3 New位置 – 优惠25% 优惠券 Inside! 免费DDoS防护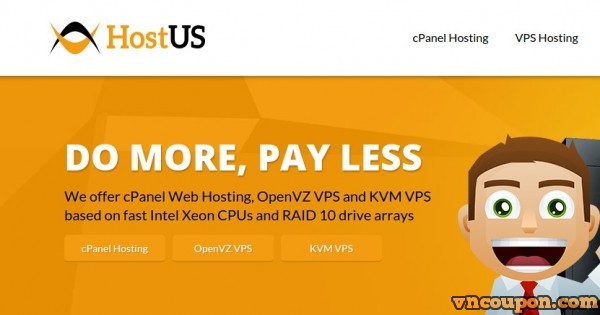 黑色星期五 2015
HostUS including a 特价机 holiday折扣 good on all HostUS每月 VPS services! 优惠券 for 黑色星期五 2015 & 网络星期一节日 2015.
Simple use this 优惠券: 
Save 优惠25% all regular每月 VPS services, valid through 十二月1st => 点此购买 注:如果购买时提示Fraud(欺诈),属于误判,请发Ticket联系客服解决。
About HostUS
HostUS was founded 2012年 as a Limited Liability Company operating out of Delaware, United States.
+ HostUS now open 3 new位置: London, Sydney、Washington, DC
+ HostUS is now beta testing DDoS防护 with selected OpenVZ services (available now in selected Datacenter位置: Atlanta, Dallas, 洛杉矶,伦敦、Washington DC). The DDoS防护 is FREE,、it is transparent requiring no configuration or adjustment to your service.
They expect to roll out 免费DDoS防护 to all services in the位置 mentioned above towards the end of the 十一月
+ They are now accept Bitcoin for all purchases、renewals.
HostUS 特价机 VPS:
+ 768MB内存OpenVZ VPS 仅 $10每年: 点击这里
+ 香港 特价机 VPS start 最低 $25每年: 点击这里