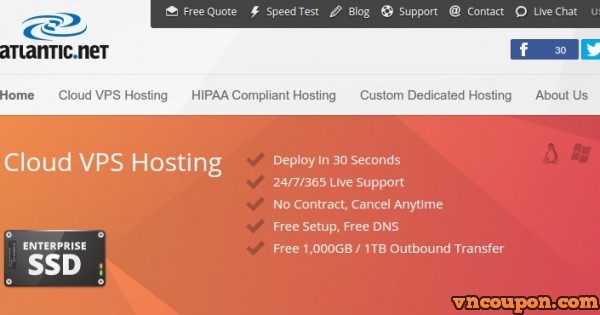 Atlantic.Net provides VPS in the Cloud, combining the most advanced innovations of VPS、cloud technology. With a VPS in the Cloud from Atlantic.Net, you receive all the benefits of VPS, plus the scalability、guaranteed resources offered by the cloud. VPS allows for greater control of infrastructure costs,、much more. Experience a faster cPanel VPS, Windows VPS orLinux VPS environment that is optimized for scalability、reliability:
VPS In 30 Seconds
1 Gbps Port
100% Enterprise Solid State Drives
1TB Data 流量 Free
No Contract
24/7/365 Live Support
Windows Or Linux Servers
Atlantic.Net SSD Cloud VPS套餐:
256 MB RAM
1 vCPU Processor
10 GB SSD Disk
1 TB 流量
Linux: $0.00135 Per Hour or $0.99 Per Month.

Other VPS套餐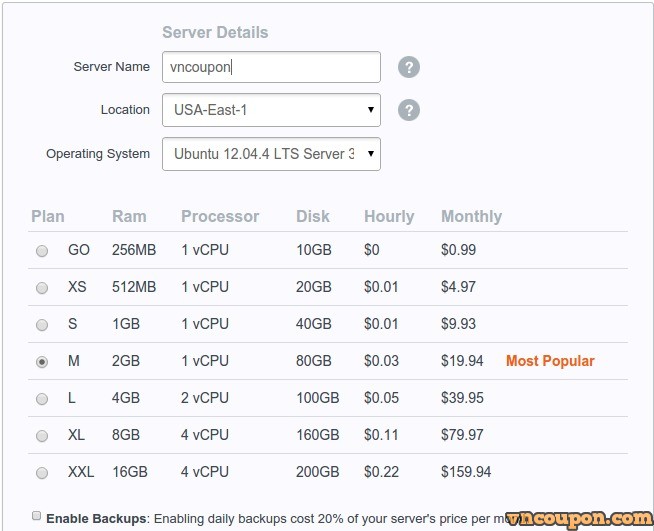 Try SSD VPS in the Cloud Today!
Ping IP Address:
Eastern 美国 数据中心: 209.208.116.180
Central 美国 数据中心: 69.28.84.1
Toronto, Canada 数据中心: 69.28.82.1